event
Wellbeing Week 2023
Posted on March 09, 2023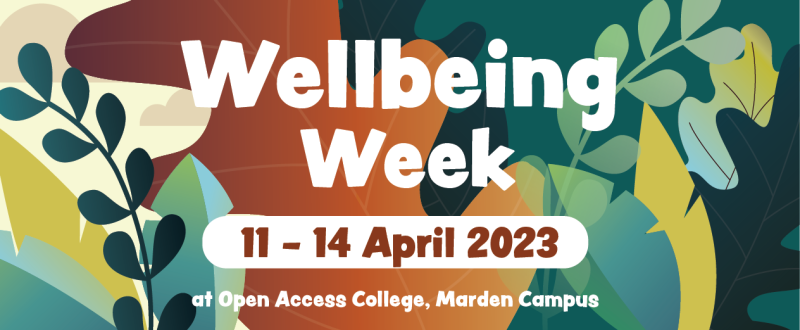 Reserve your spot in a variety of fun and engaging activities at our upcoming Wellbeing Week!
Please note: minor changes to attendance procedures.
---
Open Access College students, parents and caregivers are invited to attend Wellbeing Week in Week 11, Tuesday 11th April to Friday 14th April, on site at our Marden campus.

Our program is full of something for everyone. Come and enjoy a range of fun, inclusive and wholesome activities. Meet fellow students, teachers, Allied Health Professionals, Student Wellbeing Leaders and OAC staff! An amazing opportunity for new experiences and connecting with our school community.
Important:

Sign In/Sign Out at Student Services or Admin each day. Students are expected to remain on site between workshops if they are booked for more than one activity. Supervision will be provided during breaks.
You will receive your name tag and lanyard, site map and workshop information when you sign in.
Please only register OAC students into the student workshops. If you are an accompanying parent/caregiver/support person for workshops, your attendance will be recorded at the workshop.
There are parent and caregiver workshops you can attend, and we encourage you to register your interest.

Primary students must have adult supervision during Wellbeing Week.
Students are not permitted to leave the site during the school day, unless accompanied by a parent/caregiver and Sign Out at Admin or Student Services.
Book in the sessions you want to attend at our Wellbeing Week now. Registrations close on Tuesday 4th April. You will receive a confirmation email of your registration, along with event information and consents.