Wellbeing Services
Health and wellbeing are important for successes in learning and life
Open Access College has a critical role in supporting students to make healthy lifestyle choices and to understand consequences on lifelong health and wellbeing. The link between health and wellbeing and positive academic performance is well researched:
developing strong, supportive relationships in schools provides a safer and more inclusive environment for students to engage in their studies and learn.
healthy students are more alert, engaged and better able to concentrate and learn.
Open Access College Student Wellbeing Leaders, Allied Health Professionals and Youth Worker provide ongoing support for student wellbeing and learning including linking with services which are appropriate and accessible.
School-based wellbeing leaders are qualified teachers with additional skills in promoting and supporting student learning and wellbeing.
Students can talk to a student wellbeing leaders about a range of topics including:
school based issues
relationships with family, teachers and peers
course, subject and career guidance
support to encourage attendance, engagement and learning
bullying and harassment
personal and health issues
information and referrals to Allied Health Professionals, Youth Worker and outside support agencies.
The college's Allied Health Professionals and Youth Worker are university graduates with considerable experience in their specific field of expertise.
How to contact the team
Assistant Principal Student Wellbeing: Zena Wotton: Zena.Wotton753@schools.sa.edu.au

Student Wellbeing Leaders:
Michelle Henshaw: Michelle.Henshaw613@schools.sa.edu.au
Serena Hirschausen-Vahlis: Serena.Hirschausenvahlis747@schools.sa.edu.au
Vincent Paul: Vincent.Paul285@schools.sa.edu.au
Gabriele Turci: Gabriele.Turci820@schools.sa.edu.au
Caitlin Videon: Caitlin.Videon685@schools.sa.edu.au
Wellbeing Services
The following directory provides a range of services which you can access to provide ongoing assistance for students and families.
Emergency Support 24/7
Emergency (Ambulance, Fire, Police) – 000
Lifeline – 24-hour crisis support on 13 11 14 http://www.lifeline.org.au/
Kids Help Line – 1800 55 1800 a 24-hour telephone and online counselling service for young people aged 5 to 25. Ph. 1800 55 1800 https://kidshelpline.com.au/
Mental Health SA – 13 14 65
Women's Safety Services SA – 1800 800 098 https://womenssafetyservices.com.au/
1800 RESPECT National Sexual Assault and Domestic violence - 1800 737 732 https://www.1800respect.org.au/
Parent Helpline – 1300 364 100
Beyondblue – 1300 224 636 - http://www.beyondblue.org.au
School TV - a resource for parents to learn about practical strategies to help manage modern-day issues and challenges affecting today's youth across both primary and secondary school levels. Click here to enter the School TV library

Wellbeing quick links and Mobile Phone apps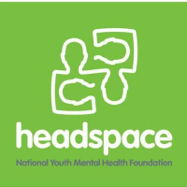 Headspace: is the National Youth Mental Health Foundation providing early intervention mental health services to 12–25-year-olds.
https://headspace.org.au/eheadspace/
---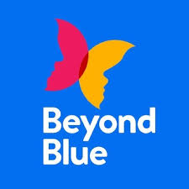 Beyond Blue: information and support to help everyone in Australia achieve their best possible mental health.
https://www.beyondblue.org.au/
---

Kids Helpline: Qualified counsellors available via Webchat, phone or email anytime for children and young people 5 – 25.
---

The Brave Program: an interactive, online program for the prevention and treatment of childhood and adolescent anxiety. The programs are free, and provide ways for children and teenagers to better cope with their worries.

---
COMPI: For young people who have a parent who experiences mental illness.
https://www.copmi.net.au/kids-young-people
---
Trans Health South Australia: Resources for the Gender Diverse Community of SA.
Mobile Phone Apps
Out of Bounds App - (South Australian Cyber Safety)

The Out of Bounds App is an educational and interactive app about laws relating to sexting, cyberbullying and age of consent in South Australia. The app has been specifically designed as a resource to develop understanding and prevent confusion regarding these laws in an increasingly online and interconnected world.
https://www.lawsocietysa.asn.au/
---
Smiling Mind - App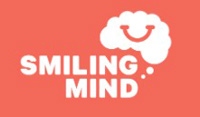 Practice your daily meditation and mindfulness exercises from any device.

https://www.smilingmind.com.au/smiling-mind-app
---
MoodGym - App

Free online self-help program designed to help users prevent and manage symptoms of depression and anxiety.
---
Last updated: 13 February 2023