Curriculum Choice
As Curriculum Choice enrolments, your students can access a broad range of Australian Curriculum and SACE learning options by enrolling in subjects with Open Access College.
Curriculum Choice enrolments for individuals and small groups fill the gap when you are unable to provide students with the subjects they need, for example when subjects are not offered at your school, or a student's selected subjects clash on their timetable at your school.
Whole class groups can be negotiated and in some instances this may include face-to-face teaching on your site.
Please note there are fees associated with Curriculum Choice enrolments. Please see Fees and Charges.
The Enrolment Process
1. Subject Selection
Schools should provide individualised counselling to guide students in selecting appropriate subjects at Open Access College. Confirm the current subject offerings by accessing the Curriculum tab on the OAC website.

2. Review the 2024 Timetable Structure
The timetable structure for 2024 has been updated. It is important to familiarise yourself with the different line structures. Each subject will have two weekly time slots, follow the colour-codes to find when that class is scheduled. You will need to indicate your preferred structure line when completing the Enrolment Form linked below.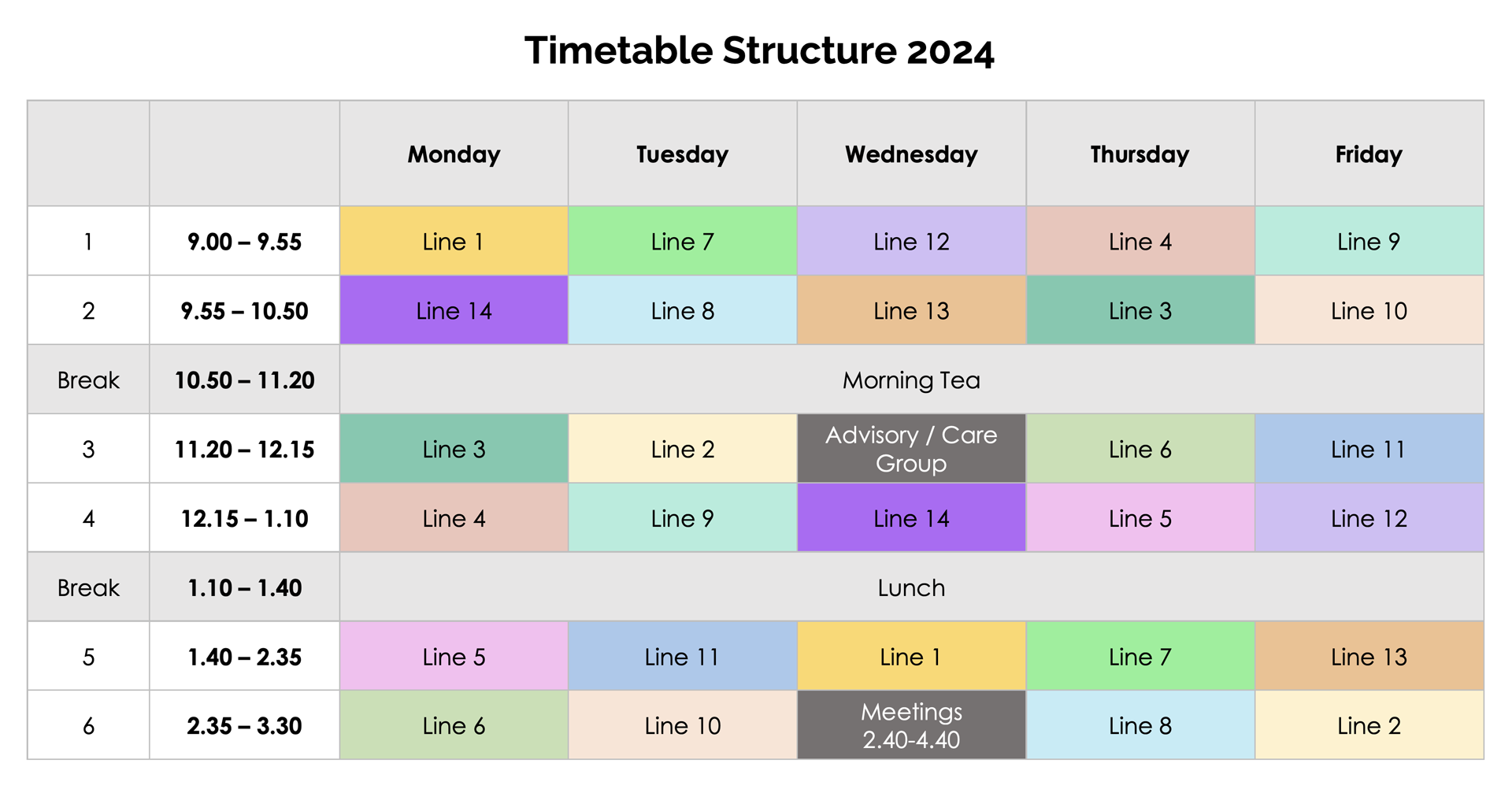 3. Complete the online Enrolment Form:

Access the online Enrolment Form by clicking here to make your Curriculum Choice.
FLO students wanting to enrol in Curriculum Choice subjects with Open Access College, please contact Student Services on 8309 3500.
---
Last updated: 18 September 2023