news
2019 C.A.S. Hawker Scholarships
Posted on September 14, 2018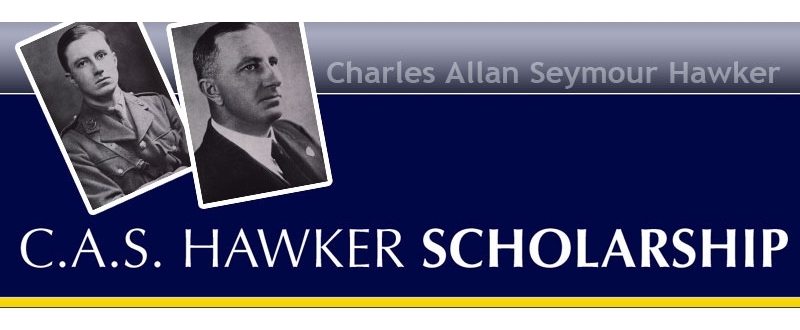 C.A.S. Hawker Scholarships are valued at up to $60,000.00 over three years and are amongst the most generous privately funded residential scholarships available to Australian undergraduate and postgraduate students. The Scholarship perpetuates the memory of scholar, soldier and pastoralist Charles Allan Seymour Hawker and commemorates the achievements of one of Australia's most respected statesmen.
Application forms and further information about C.A.S. Hawker and the scholarship can be found at their website www.hawkerscholarship.org or by contacting the secretary to the Trustees in Adelaide on 08 8127 1654
Applications open on December 3rd 2018 and close on January 4th 2019.