news
Apprenticeship & Traineeship Opportunities
Posted on May 09, 2023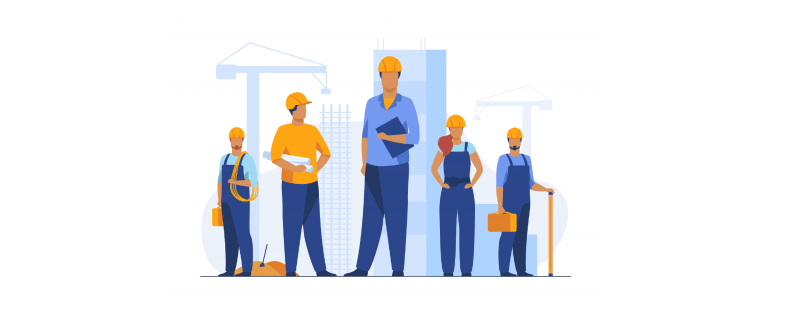 May/June 2023
Below you will find a list of current apprenticeship and traineeship opportunities. You can also head to https://studentpathways.sa.edu.au/ to find a range of ongoing opportunities and information about Career Pathways.
If you would like further information regarding these opportunities please contact Jess Vallelonga at [email protected]
Liebherr-Australia School-based Apprenticeships
Liebherr-Australia sells and supports a range of Liebherr products in Australia and New Zealand including mobile and crawler cranes, offshore cranes, tower cranes, deep foundation machines, earthmoving and mining equipment. In addition to the sales and services offered, their Adelaide (Para Hills West) site is home to mining excavator bucket manufacturing and repair facilities. The company also operates a national distribution centre and a remanufacturing centre.
Check out the following apprenticeship opportunities to start in 2024:
Certificate III in Electrotechnology Electrician
Certificate III in Engineering – Fabrication
Certificate III in Engineering – Mechanical
Download flyer for more information. They are supportive of school-based apprenticeships and applications close 31st May 2023.
Maxima Group Training Apprenticeships and Traineeships
Childcare Traineeship | Adelaide University Childrens Centre | Adelaide
Expires 17/06/2023
Horticulture Traineeship | Adelaide Hills | Mt Barker
Expires 17/06/2023
Support Worker Traineeship | Multiple Opportunities | Metro Adelaide (Various)
Expires 15/06/2023
Corporate Administration Traineeship | North Eastern Community Hospital | Campbelltown
Expires 15/06/2023
Health Administration Traineeship | Pro Health | Beverly
Expires 15/06/2023

Medical Receptionist Traineeship | Ophthalmologist | Barossa Region
Expires 08/06/2023
Administration Support Traineeship | Melrose Park
Expires 03/06/2023
Conservation and Ecosystem Management Traineeship | City of Onkaparinga | Southern Suburbs
Expires 03/06/2023

Carpentry Apprenticeship Construction | Metro Adelaide
Expires 02/06/2023
Glass and Glazing Apprenticeship| Commercial and Residential | Metro Adelaide
Expires 02/06/2023
Bricklaying Apprenticeship | Construction | Southern Suburbs
Expires 02/06/2023
Irrigation Traineeship | LCS | Western Suburbs
Expires 01/06/2023
Flooring Apprenticeship | Southern Suburbs
Expires 01/06/2023
Electrical Apprenticeship | Dudley Park
Expires 01/06/2023
Horticulture Traineeships | Metro Adelaide (various)
Expires 01/06/2023
Civil Construction Apprenticeship | City of Salisbury | Salisbury
Expires 01/06/2023
Heavy Vehicle Mechanic Apprenticeship | North Plympton
Expires 01/06/2023
All-Rounder Hospitality Traineeships | Metro Adelaide (various)
Expires 26/05/2023

Administration Traineeship | Hindmarsh
Expires 26/05/2023
Commercial Cookery Apprenticeships | Metro Adelaide (various)
Expires 26/05/2023
Medical Receptionist Traineeship | Adelaide
Expires 25/05/2023
Dental Assistant Traineeships | Metro Adelaide (various)
Expires 25/05/2023

Additional Roles not on the website

School Based Apprentice Cook | Fish out of Water | Hyde Park
Please email resume directly to consultant – [email protected]
Expires 19/05/2023
Apprentice Cook | Barossa Valley Chocolate Company | Tanunda
Please email resume directly to consultant – [email protected]
Expires 19/05/2023
Click here for new apprenticeship opportunities:
Years 10, 11 and 12: White Card Course
Years 11 and 12 Students: Come and Try Day for Early Childhood Education and Care
Years 11 and 12 Students: Electrical, Mechanical and Fabrication Apprenticeships