event
Virtual Awards Ceremony 2021
Posted on November 08, 2021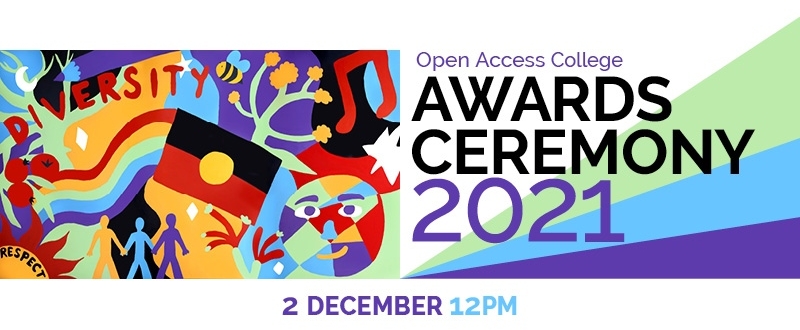 Celebrate the achievements of our year 7-12 & VET students!


---
This video will be available to watch for the rest of the year.
Award winners have been notified and certificates have been posted. If you have received an award notification by email, but you have not received your certificate by 3 December, please contact Robyn.Allen40@schools.sa.edu.au. (Some school-based students may be receiving their certificates through their school).
Award winners and graduating year 12s are acknowledged by first name within the video, and will receive a commemorative booklet in the post printed with their full names.
Also in the Virtual Awards Ceremony video:
Rachael Sporn joins us as our guest speaker
Four very talented OAC students perform
A message from Principal Julie Taylor
Student Leaders speak about their year
Academic Achievement Award and Personal Achievement Award winners announced
Major Awards presentation
Class of 2021 acknowledged
About the Awards
Subject awards in year 7-12 and VET will be announced. Awards for both personal and academic achievement are awarded.
Major Awards being presented in 2021 are:
Long Tan Awards - Year 10 and Stage 2
Future Innovators Award - Year 10
Ampol Best All Rounder Award - Stage 2
Aboriginal Student Achiever Awards - Stage 2
Outstanding Academic Achievement Awards - Year 10, Stage 1 and Stage 2
Outstanding Personal Achievement Awards - Year 10, Stage 1 and Stage 2
Thank you to our Supporting Partners!
A huge thank you to Schiavello, Workspace Commercial Furniture, Eckersley's Art & Craft and Premier Art Supplies for donating prizes to this year's Major Awards!