news
Celebrating our Students
Posted on March 10, 2022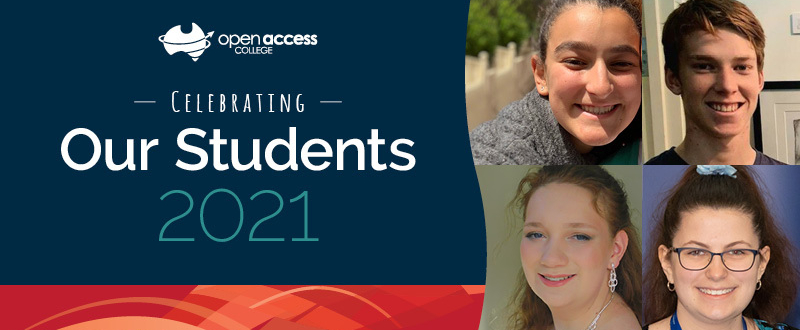 At OAC we celebrate all types of achievement!
Achievement is not just about academic results, it could mean perseverance in the face of challenges, or stepping outside of a comfort zone... or helping others and contributing to community. It could mean extra-curricular achievement in sport or the arts. Our unique students should be celebrated!
This publication features some of our students enrolled in 2021, and looks back at the great year it was. We are so proud of our students, and we have already seen fantastic efforts this year as well – you're getting involved, trying your best, showing enthusiasm for your studies.
Well done everyone, we are looking forward to a successful 2022!
Download Celebrating Our Students 2021 (Pdf 3.2Mb)
If you would like to request a printed copy of the publication, please contact us on 83093500 or administration@openaccess.edu.au