news
Celebrating the "Big Stuff"
Posted on October 26, 2017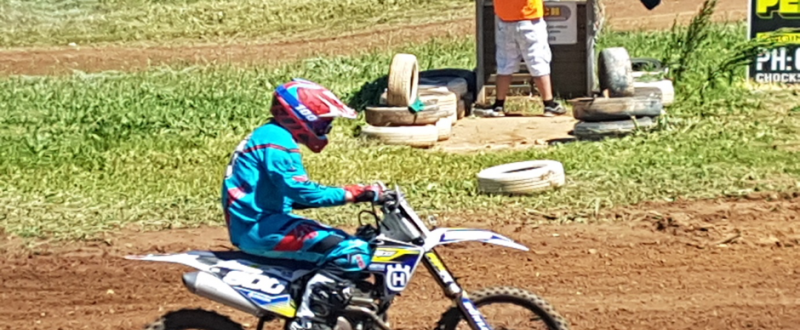 On Sunday the 15th of October the OAC Youth Worker attended Tea Tree Gully Moto-Cross club to watch year 11 Open Access student Jeremy race in the final race for 2017.
Candice the Youth Worker and Jeremy have been working together over the last two terms and as part of our work we agreed to celebrate the "big stuff". The key to a strong empowering connection is working together towards a common goal.
Jeremy had worked tirelessly to achieve his goal, in support of Jeremy's achievement he had asked the Youth Worker if she would be interested in attending his final race meet for the year. Candice agreed to attend. Waking up early on a Sunday morning she headed off to the moto cross race meet.
Upon arriving Jeremy was the perfect host, he took her around and explained how the race order works, the types of fuel used by different riders, the difference of the racing classes and how the day runs. For Candice, this was a great opportunity to see our students in their own environment, watch them excel in their chosen field, and to watch them overcome challenges & barriers to success. The opportunity to watch Jeremy in an environment other than the classroom was very positive and empowering.
Jeremy started his race and Candice filmed it so that they could reflect about it after the race day. Jeremy when on the race track transforms into an amazing moto cross rider. He has memorised each turn and twist of the track in preparation for his race. Jeremy knows when he has to prepare for a tight corner, the triple jumps and how to pass the competitors when approaching bends and corners. These skills are all valuable and will help Jeremy in his future study, employment and life pathways.
Jeremy had three races on that Sunday and his final placing after all the races was 2nd. This is a great achievement and Jeremy really excelled in his chosen sport. Often at OAC we do not get the opportunity to see our students excel in their chosen field, this was a great opportunity to watch one of our students participate in something that he values and enjoys. Good Luck for the racing season in 2018 Jeremy!