news
Congratulations to our Merit recipients
Posted on February 11, 2019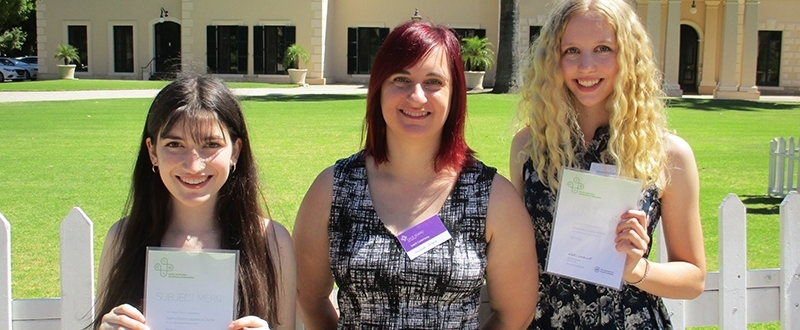 On Tuesday 5 February, the outstanding academic achievements of South Australia's Year 12 students were recognised at the SACE Merit Ceremony. A merit is awarded to a student who achieves a perfect score in a subject. This iconic event was hosted by the Governor of South Australia, His Excellency the Honourable Hieu Van Le.
Open Access College is proud of the achievements of all the SACE completers from 2018, and especially of our four merit recipients:
Erin B – English
Sophia C – Biology
Piper D – Health
Alexandra W – Biology
We wish you all the very best with your future endeavours, whether those are further study, entering the workforce, or travel.
Krista Schuurmans
OAC Teacher
Pictured are Sophia and Alexandra along with their Biology teacher Krista Schuurmans in front of Government House.