news
Drama Club
Posted on June 28, 2023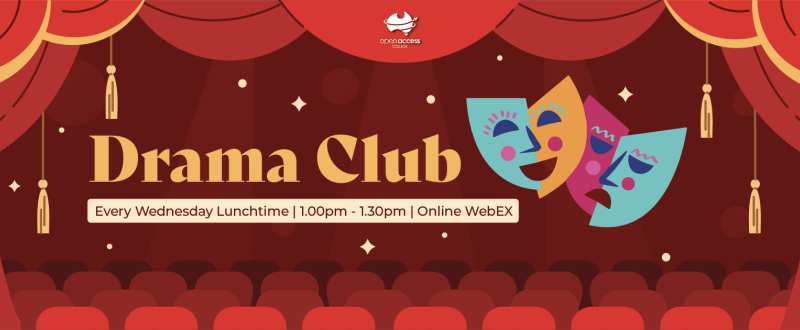 Launching in Term 3 & Term 4
Get ready to unleash your creativity and dive into the world of drama with the new Drama Club launching in Term 3 and Term 4.
The club will cover a wide range of topics designed to enhance various aspects of performance. From improvisation and physicality to monologues, comedy, and even musical theatre. Each session promises to be a dynamic and interactive experience, allowing students to hone their acting skills while having a blast.
When: Every Wednesday at lunchtime 1:00PM-1:30PM
Online: Participants will be sent a WebEx link to the session
Click here to register your interest in the Drama Club
Get in contact with Ruby Easthope-Swan if you have any further questions Ruby.Easthopeswan650@schools.sa.edu.au or call the school 8309 3500.