news
iPad apps for learners with dyslexia or reading/writing difficulties
Posted on October 16, 2019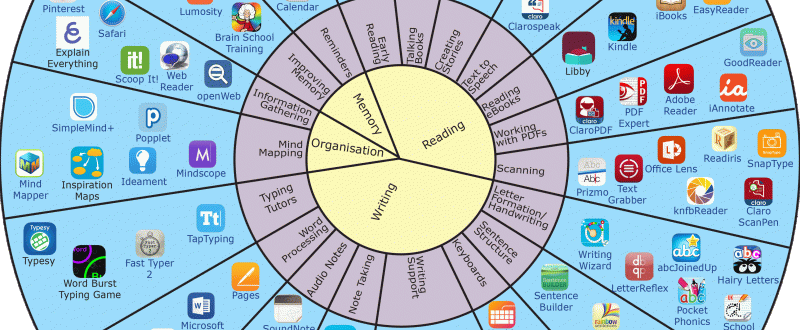 Parents wishing to support students who experience difficulties in literacy tasks, or who have been diagnosed with Dyslexia (or Specific Learning Disorder) may find this resource useful.
To see the full wheel, please download from the Documents & Downloads section of this page.
It intelligently lays out apps according to student support needs, and the links in the wheel will take you directly to the app in the app store.
SPELD (supporting people experiencing learning difficulties) recommends this app wheel, and they have more resources available on their website here: SPELD