news
Issue 4 of the Access Gazette
Posted on August 19, 2022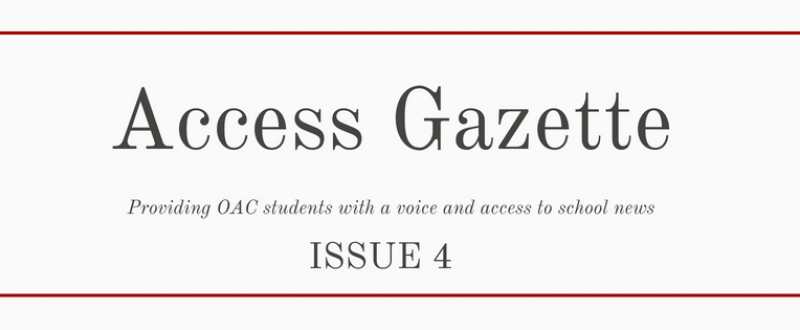 Issue 4 of the Access Gazette is now published!
In this issue:
Creative writing pieces: short stories and narratives

Learn about some Space News!
Book, film, and game reviews
A great recipe for Gluten Free Vanilla Cupcakes for you to try at home
Amazing artwork
This year we have exiting news, as we have new members that have joined our team! Welcome Lachlan, Tayla, Elodie, Rihanna, and Todd.
Download the Access Gazette by clicking on the PDF below.