news
Jaymes Wins Second Prize
Posted on September 19, 2018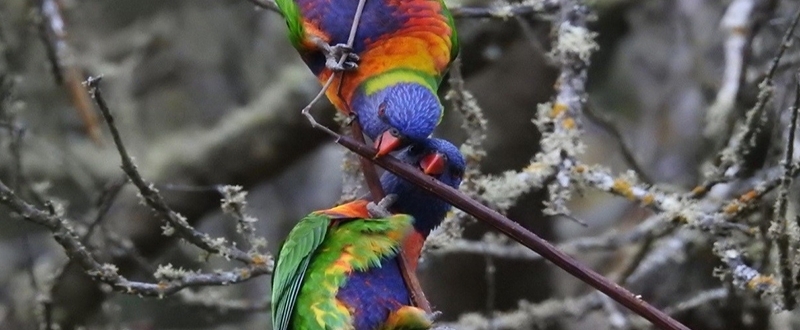 Jaymes is a year 11 student who has been with OAC since 2008. Jaymes' photo of two Rainbow Lorikeets won second prize in the Junior Photography birds category at the Royal Adelaide Show!

He discovered photography in year 8 and has since gone on to win 2 prizes at the Royal Adelaide Show. He has also been featured in his local newspaper 'Hillstyle' twice for his photographs! He particularly loves to photograph birds.
The above banner is the photo which won second prize. Below is a picture of Jaymes' entry for 2017 and a photo of him with this year's entry.
Tanya Aldous, Photography Teacher