news
Launch into Space this year with our National Simultaneous Storytime Event... from Space!
Posted on May 17, 2021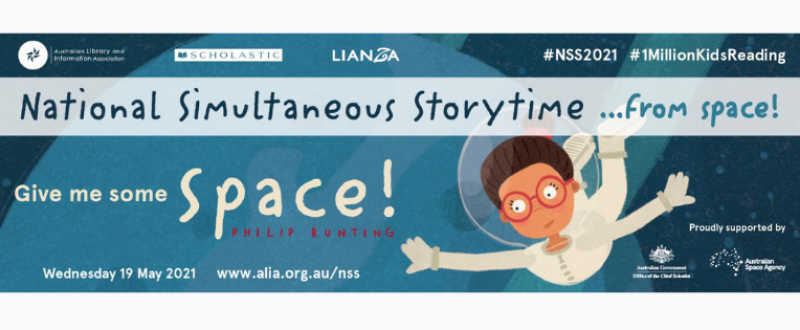 This year's book 'Give Me Some Space' by Phillip Bunting will be an intergalactic experience with the book being read by the astronaut Dr Shannon Walker from the International Space Station!
1. Come dressed in your space suit or in a space-themed outfit and join in the fun of this event.
2. Primary students can check out our competition link on the library Google Classroom to win your very own copy of 'Give Me Some Space'.
3. Take a look at the 'Story Time From Space' website on the library Google Class to listen to some more great space stories.
4. Look out for the WEBEX invite to the event- HOSTING LIVE AT 10:15 am on Wednesday 19th of May.
Click On The Link Below To Join
When it's time, click here to start the Webex event.