news
Library News July
Posted on July 18, 2018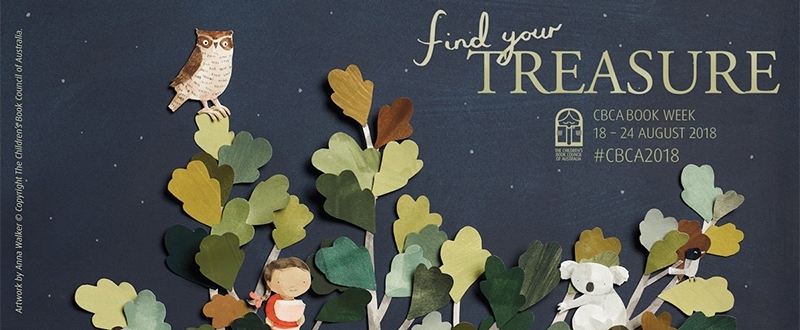 Marden Education Centre Library
National Simultaneous Storytime Competition

Congratulations to Cody B and Elodie W for their winning entries in the National Simultaneous Storytime competition. We are looking forward to being part of the event again in 2019.
Book and Reading events
Term 3 will be a busy time for book and reading related events.
We will be celebrating Book Week through a variety of activities over a number of weeks as we always find a week is not enough time to fit it all in!
The theme for Book Week this year is "Find your Treasure".
During the recent R-9 and Alternative Programs Come In Day the students got involved in a Library Treasure Hunt and were able to find a variety of treasures in the library.
Another book/reading event will be happening on 20 September when The Australian Reading Hour will be encouraging us to Make a Date with a Book.
Premier's Reading Challenge
This needs to be completed by 4 September. You still have time to read you 12 books and get your form back to the library. Forms have been sent out with Term 3 resources for the primary students. Extra copies of the forms are also available from the library page on the OAC website. Go to https://www.openaccess.edu.au/about-oac/library Scroll down towards the bottom of the page for extra PRC information as well as the forms.
Please return your completed PRC forms to the library by the beginning of September – either by post or by email to [email protected] and keep on reading!
Library Displays and other activities
The World Cup Soccer tournament was celebrated with a display and inspired some friendly rivalry between the teams people followed (and even different football codes). To help warm us on those cold days we have been having we set up a fireplace with a few hot read suggestions.
We also recognised Refugee Week and offered holiday reading suggestions. Photos of the various displays are available from the Twitter link on the library webpage (or by following us on Twitter @mardenlibrary).
Clickview
All students have a Clickview account. This is a great place to access video content for your assignments. There are also films and documentaries to check out. To access Clickview:
Go to Open Access College Web site www.openaccess.edu.au
From the Information box at the bottom of each page choose Library.
Under Links click on the Clickview icon. This will take you to http://online.clickview.com.au
Enter your email address. If this is your first time logging on you may be asked for a password. Use marden and it will then prompt you to choose your own password.
And, then you can search and view a range of video content.
If you have any queries about Clickview, please email [email protected] and we will assist you.
Visit or Contact us!
If you are able to make it in to Marden, please visit us in the library and meet the staff and check out the resources. It is always great to catch up with students and their families when you can come in eg to meet with teachers, do a test or prac or for a Come In event.
If you would like to organise resources or become involved in one of the library events, please contact us. Our phone numbers are (08) 8309 3620 or (08) 8366 2822 or use the 1800 882 328 number and ask for the library.
You can also email [email protected] and follow us on Twitter @mardenlibrary
Sue Johnston
Library Manager
Below: Current displays in the Marden Education Centre Library