news
Library News Term 4
Posted on November 08, 2021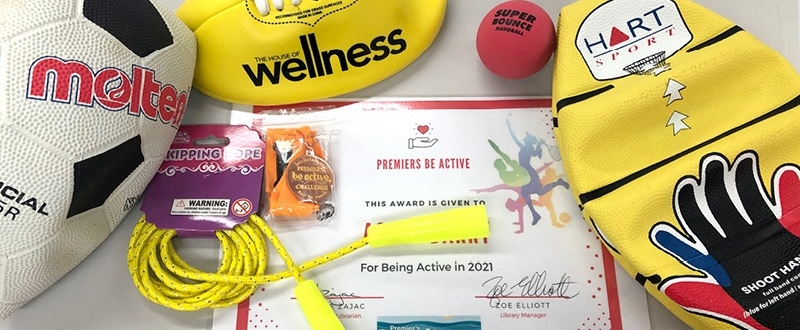 South Australia's First Satellite
In term two this year we had eleven students from Open Access College put forward a name for South Australia's very first Satellite. Only one of these 11 names were able to be entered to the Premier to compete against all other schools in South Australia. The name our students chose to present to the premier was 'Nukkan', which means look or looking and represents the Ngarrinjeri, Ramindjeri and Walkandi Woni ancestors of one of our students, Malik (Year 3).
A total of 57 primary and secondary schools put forward their ideas also and the winning entry has been announced: 'Kanyini'. This name was put forward by a student from Findon High School. Take a look online to find out more about the winning entry. www.saspacemission.com.au
Open Access College is very proud of all the students that entered this competition. The calibre of entries were impressive with many students focusing on our states Indigenous cultures and heritage.
Stay up to date with the launch and keep a look out in our sky for 'Kanyini' in 2022.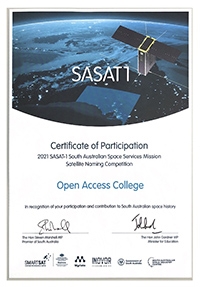 Premier's Reading Challenge
This year we have experienced increased participation from Open Access College students in the Premiers Reading Challenge. A total of 59 students completed the challenge to read 12 books throughout the year.
We have been even more impressed with some of our students taking on the additional challenge to complete the challenge MORE THAN ONCE. The library set the additional challenge for students to read more than 12 books this year and we have been overwhelmed with the response from our avid readers.
Our Top Readers will be receiving a book voucher to purchase books of their choice. Just in time for the Christmas break. Congratulations and happy Holiday Reading go to these keen readers!
Congratulation Asher (Reception) - 19 PRC Forms completed- 228 Books read
Congratulations Martin & Connor (Year 1) - 12 PRC Forms completed- 144 Books read
Congratulations Lucy (Year 1) & Elodie (Year 6)- 4 PRC Forms completed- 48 Books read
Congratulations Emmy (Year 5) - 3 PRC Forms completed- 36 Books read
Premier's Be Active Challenge
Congratulations also go to those students who have completed the Premier's Be Active Challenge this year!! Although we didn't have as many students participate in the Active challenge this year, these students can still enjoy an active pack that will be out in the post to you shortly. We are hoping you keep up the great work over the break.