news
Nikki has been all over the news!
Posted on October 23, 2018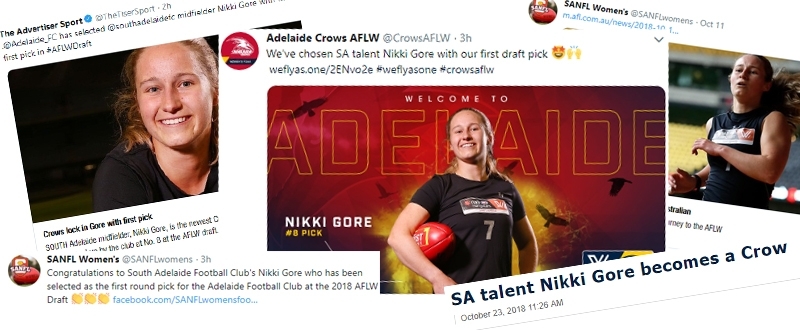 One of our year 12 students, Nikki Gore, has been playing football since she was 11 years old and was drafted on Tuesday 23rd October as the first round pick for the Adelaide Crows in the AFLW!
Nikki began studying with Open Access when she was in year 10 to allow her the freedom to train and fit in her football schedule. She is currently studying Health, Child Studies, Sport Practices and Research Project.
This is what Nikki said about Open Access College in a recent article on the AFL website;
"I've got a scholarship for Open Access College and do my schooling through that. It allows me to train more and work around my training and playing schedule, which is good. I definitely miss school. I wanted to go back, but when I was there I was always away and missing things, so the online schooling has been more flexible for me. It's been hard sitting at home trying to have the motivation to do it yourself without the support of teachers right there in the room, but it's been good to have my sister do it with me."
Nikki has had a fantastic career so far in football, having graduated to the Christies Beach seniors in the SAWFL at the age of 16, playing for SA in the SANFLW and winning the teams best and fairest this year. Congratulations to Nikki, on becoming an Adelaide Crow!
To read the article from the AFL, please view their website;