news
Oliver In Space
Posted on October 26, 2020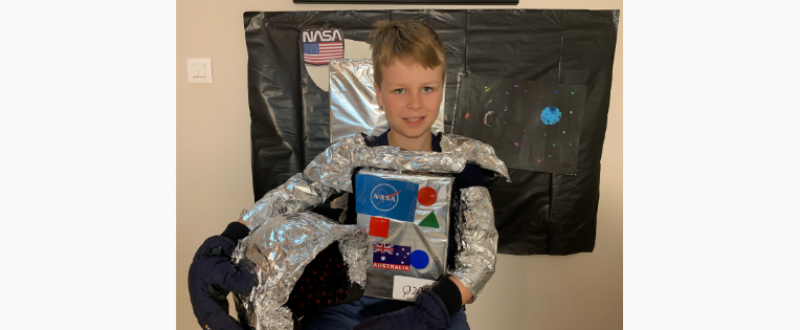 At the end of our Inquiry into Greatness (context was 'space'), students had to conduct their own research into an individual that they wanted to learn more about.
They had to choose how to present their information (poster, ppt, audio or video etc), with an emphasis on engaging their audience (peers).
Oliver chose Andy Thomas as his subject because he loves astronauts and because Andy is Australian. He chose to 'become' Andy Thomas as a way of creating an engaging video (role play with props).
He has a very important message at the end of his video, for anyone thinking of becoming an astronaut!
Watch below to see Oliver's video:
Kimberley Phillips
Teacher