news
Online lesson with Japanese Primary School
Posted on November 09, 2018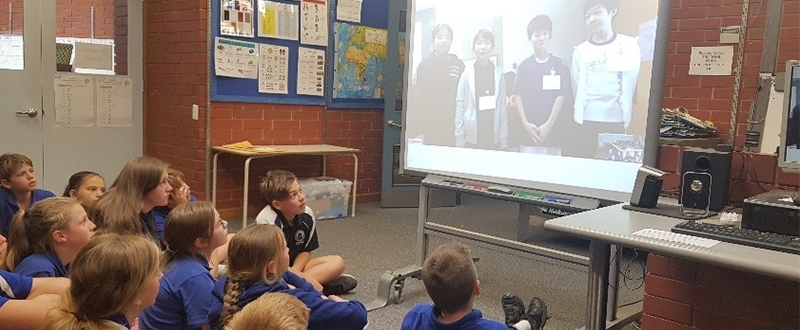 In Week 3, Term 4, as part of the Languages Partnership Program (LPP) with Open Access College, three upper primary classes of Gumeracha Primary School and Oakbank Area School had online collaborative lessons with a Japanese primary School (Ina-Minami Primary School).
The students made PowerPoint presentations for this project in advance. During the online sessions, they introduced themselves, explained their schools by showing the PowerPoints, and conversing with the Japanese students. They also sang a song for the Japanese students.
The Japanese students did the same for our students. The students in Japan and Australia did great jobs and the sessions turned out to be very successful.
Emiko Kobashi, Language Teacher