news
Premier's Reading Challenge STEM Design Competition Winners
Posted on August 01, 2023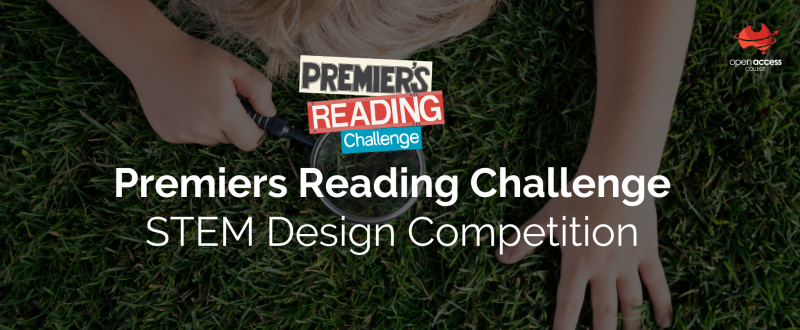 Every year, the students of Open Access College eagerly participate in the Premiers Reading Challenge STEM Design Competition. This competition offers them an opportunity to showcase their creativity and understanding across three main themes:
STEM Space
STEM Nature
This year's new theme: Green Hydrogen
The competition received an overwhelming response with a total of 3,335 entries submitted from all across the state. From this pool of talent, the judges carefully handpicked 38 exceptional entries across various age groups.
Open Access College takes immense pride in announcing that we have three college winners, with two of them achieving success in multiple categories. Please join us in congratulating the following students:
1. Catherine - Winning two prizes in the Year 3 category:
First prize for the Green Hydrogen Theme: Green Hydrogen Powered Aquaponics
First Prize for the Nature Theme: The shelled Galah
2. Raymond - Winning two prizes in the Year 1 category:
First Prize for the Green Hydrogen Theme: Green Hydrogen Submarine
Runner-up for the STEM Theme: Agapanthus Fire Resistant Truck
3. Lucia - In Year 3, winning the runner-up prize for the Green Hydrogen Theme: What is Hydrogen?
Their exceptional work are showcased below.
All student entries are then thoughtfully compiled alongside contributions from across the state, presented in a coffee table book named 'A Celebration of Science and Nature.' Last year's book is available to view in our library or here on the PRC website: https://premiersreadingchallenge.sa.edu.au/2023/04/11/2023-stem-competition-launch-event/
We eagerly anticipate witnessing our students' accomplishments featured once again in this year's edition of the STEM book.

For those interested in future competitions or additional information, please do not hesitate to contact the library at Library.OAC557@schools.sa.edu.au. We are always here to assist you.