news
Procrastination Workshops
Posted on March 30, 2022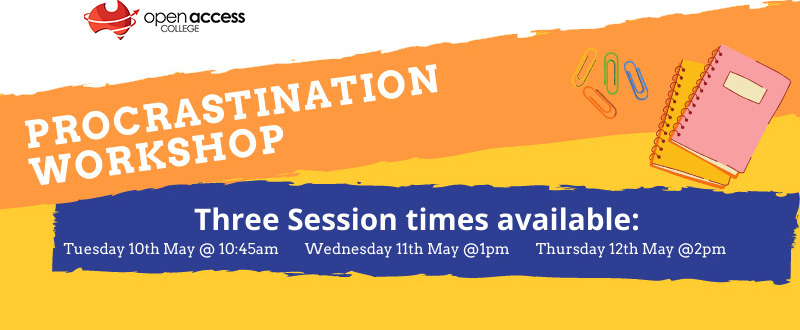 Are you in Middle/senior years and stuck in procrastination station?
Parents, teachers and students are welcome to join for a 1 hour, online workshop on:
Why we procrastinate
Identifying procrastination patterns
Making an action plan to reduce procrastination
Three session times available
Tuesday 10 May 10.45am
Wednesday 11 May, 1pm
Thursday 12th May 2pm
Then fill in the pre-workshop questionnaire (the link is also provided once you register).
For more details please contact Sasha Miles, OAC Psychologist at Sasha.Miles@sa.gov.au
Download the flyer in the Documents & Downloads Section of this page.