news
OAC Teachers recognised at Educators SA Awards
Posted on November 13, 2019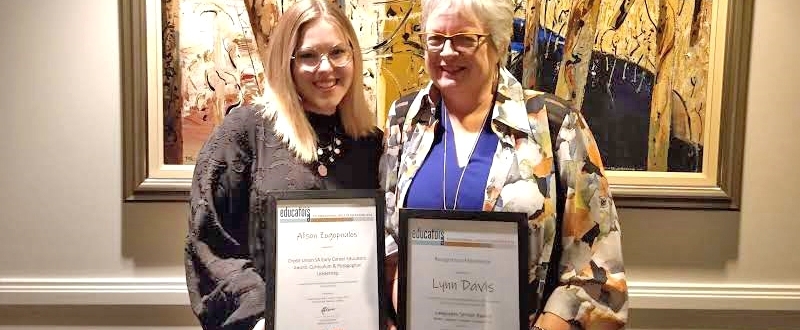 Friday 25 October was 'World Teachers' Day'. It is a day which formally acknowledges and celebrates the work of SA educators.
Two outstanding OAC teachers were recognised for their excellent work and commitment to improving education at the 2019 CEASA/Educators SA awards night.
Congratulations to Lynn Davis (Teacher of Chinese) for being awarded the MLTASA Association award for 'Languages Service Award'.
Congratulations also to Alison Zogopoulos (Teacher of Japanese and Psychology) for being a finalist for the Credit Union SA Early Career Educator: 'Curriculum and Pedagogical Leadership Award'.
It is wonderful that both our experienced and early career teachers' practice is recognised in such a public way.