news
Schoolies 2020 Update And Competition
Posted on November 10, 2020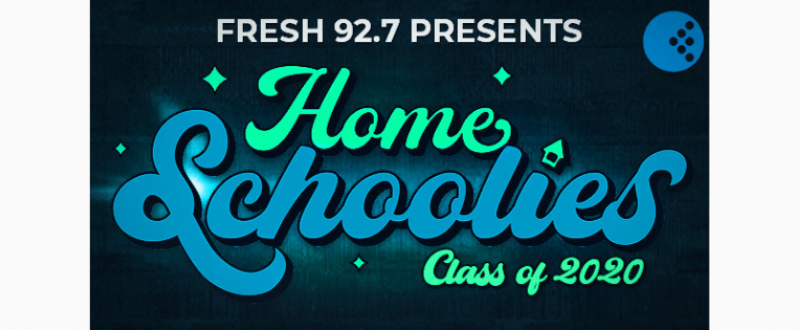 The Schoolies Festival at Victor Harbor has been cancelled…
but that doesn't mean you can't celebrate!
Celebrate @ home with Fresh FM's Home Schoolies ON AIR TAKEOVER!
This year you can party at home or head away with a few friends (responsibly and COVID safe of course). And Fresh 92.7 are coming to the party!

On Saturday 21 November Fresh 92.7 will dedicate their airwaves to the class of 2020. From 12noon to 8.00pm Schoolies will take over Fresh with requests, party shout-outs and a countdown of the top 25 songs as voted by you, our school leavers.

Not a regular Fresh listener? Tune in! Fresh will be playing all your favourite party anthems from over two decades on the airwaves.

Register your party in the lead up for your chance to win some insane prizes that will take your celebration to the next level (we're thinking a lot of food!).

Entries close 5.00pm Thursday 12 November and winners will be announced during Brekky with Loz & Thomo, Friday 13 November.

Click Here And Register at Fresh 92.7
Guidelines For Planning A Schoolies Celebration
How many people can I have at my party?

The number of people you can party with kinda depends on where you have it.
Here's a guide:

• At your house – up to 50 people
• At rented accommodation, such as an Airbnb – 1 person per bed + 6 guests
• At a caravan park – 6 people per site + 6 guests

Remember, you can get fined if you exceed these limits, so plan accordingly.
Party safe tips
• Stay home if you're unwell
• Keep your drinks to yourself. Sharing is not caring!
• Drink responsibly. Know your limits and drink plenty of water
• Don't mix driving with alcohol or drugs
• Wash your hands (a lot)
• Stay hydrated
• Look out for your mates. Our emergency services are here to help, if someone is in trouble call 000 for assistance
• Sliding into someone's DMs? Remember to be respectful.
Going away?
• Take a basic first aid kit
• Download the free emergency plus app in case you need to quickly identify your location
• Check if you phone service provider has good coverage in the area you're staying
• Don't forget to pack your phone charger, or take a power bank to keep your phone running
• Schedule in time to check in with your parents over the weekend so they don't worry about you
• Make sure you pack plenty of drinking water if you're camping
• Have a desi driver
• Complete the Encounter Youth Schoolies Celebration Survey
• Download the Fresh 92.7 app so you can tune in to Home Schoolies.
Encounter Youth Green Team
Encounter Youth Green Team volunteers will still be on hand to help you and your friends celebrate safely.

Green Teams will have a presence in Victor Harbor, Yorke Peninsula, Robe, and other party hotspots.

The Green Team will also run a 24-hour support hotline for partygoers.

For more information, visit Encounter Youth's website.
Key contacts
Emergency services – 000
Green Team - 1800 GREEN 0
Police Assistance Line – 131 444
Headspace – 1800 063 267