event
SciWorld Come in Day
Posted on June 20, 2019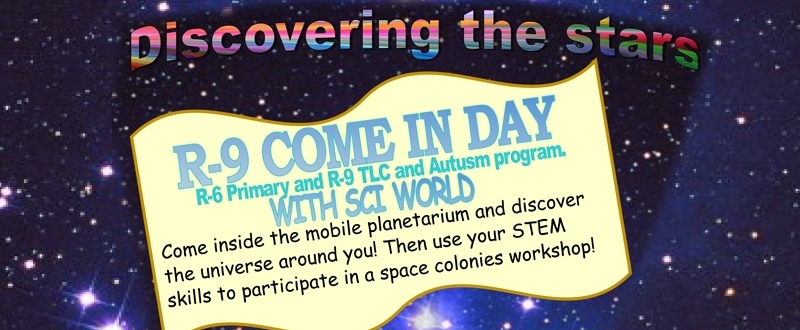 R-6 Primary and R-9 TLC and Autism Program students are invited to our Come in Day "Discovering the Stars" on Friday 5 July.
Details of the event were emailed to eligible families, please ensure you RSVP to Sarah Saliba with your consent forms by 1 July, and pay by 3 July.
Parent Session included on the day.