news
Scott's trip to the SA Museum
Posted on June 28, 2021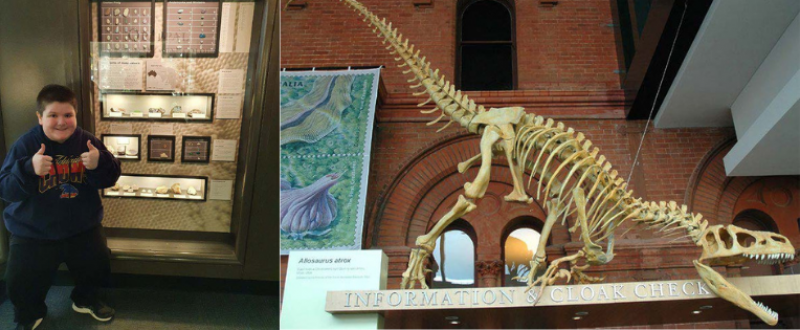 In Merrilee's Writing classes this term, students have been following the Seven Steps Writing program to create a recount with a sizzling start. They are learning how to use describing words and images to 'show rather than tell' someone about their shared personal experience. Students used the Deconstructed Recount template from Seven Steps and their five senses to inspire them to share their responses, feelings and ideas. Scott takes us with him step by step along the corridors of the Museum of South Australia and shows us what he enjoyed on his day out with Dad and the dinosaurs!
My trip to the SA Museum
On Thursday of week 8, my dad took me to the South Australian Museum. On the way, my dad got me some KFC chips. They smelt great and tasted delicious. I saw a lot of different things there. The three things I liked the most were the following:

At the entrance there were allosaurus dinosaur bones above the information desk. It looked cool. I was excited to see it.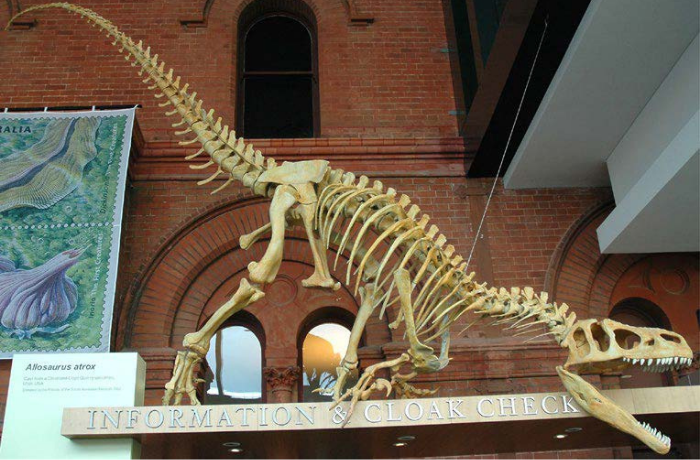 On the second floor there were lots of minerals and rocks. The opals were a bluish lime, green, mint, red, orange colour. It looked awesome. I also liked the geode crystal there.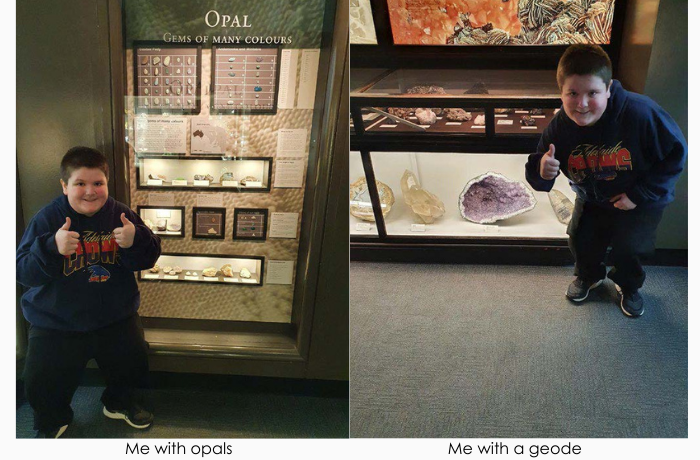 In the aboriginal section, there was an aboriginal painting that I liked. It looked like a worm going into the ground. It was a boomerang shape and there were 2 huge boomerangs in the painting.

On the third, floor there was an ocean section. There was a big elephant shark on the back wall of one of the displays. I liked that it was massive. It was bluish, grey and black in colour.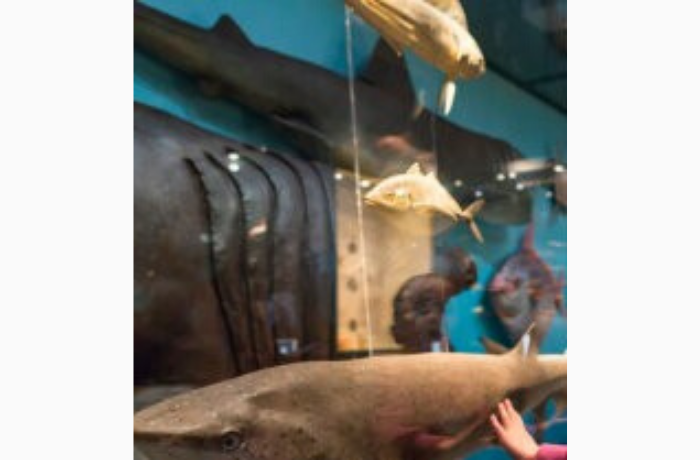 This is the only picture I could find. It's on the back wall in the middle,
My favourite thing I saw at the museum was the allosaurus. I like dinosaurs. I enjoyed my trip to the museum with my dad.