news
Student Achiever - Alexandra Wilson
Posted on December 31, 2019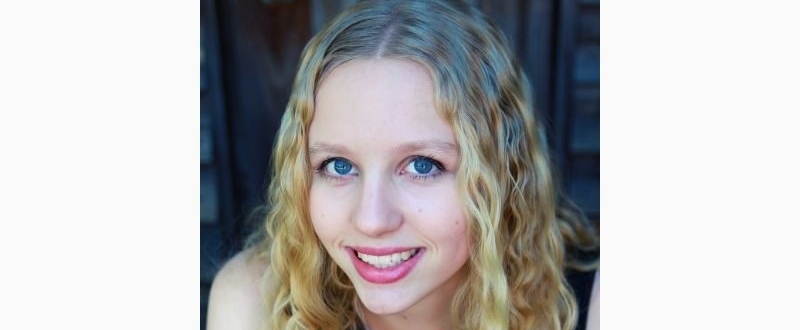 My name is Alexandra.
I'm sixteen, and have lived my whole life in Adelaide, with a frog pond in my backyard and a house full of pets. Because of this, I have a love for animals and am planning a career in veterinary medicine.
I graduated Year 12 at The Heights School in 2018, studying Math Methods, Chemistry and English. I was also able to complete Biology through Open Access College. Apart from school, I spent my time swimming (for enjoyment, not competition), writing and sculpting. Whenever I can, I walk my dog around the reserves near home. It's also my job to ensure that there's a permanent supply of baked goods in the house.
My experience at OAC…
Though I was able to complete most of my SACE subjects through my school, Open Access provided me with the opportunity to study Biology where I otherwise could not.
The idea of taking a subject through a computer screen was a little intimidating at first. My first lesson came with a few technical issues, but I quickly found my stride, and discovered offline studying was easier to manage than my other formal lessons.
I am grateful for my time at Open Access, as the school supported my learning style and contributed to my overall success. The format of the class had me studying the required material both before and after our weekly lesson, and so I was memorising the textbook long before exams rolled around. My teacher was equally helpful, as she was always available to answer questions and provide feedback on assignment drafts.
And today...
After achieving a merit in Biology and a 97.95 ATAR, I was admitted into the Bachelor of Veterinary Science at the University of Adelaide. It's a six-year degree, and a lot of work, but I am unbelievably excited to get started.
I intend to work at my swim school, teaching children water skills while I complete my veterinary studies.