news
Student Achiever - James Light
Posted on April 05, 2019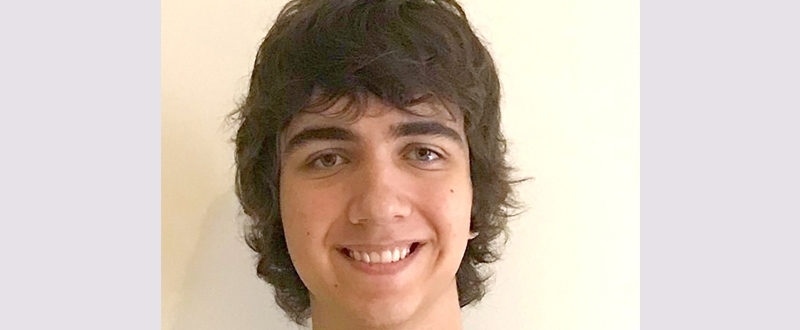 At Open Access College, we acknowledge and celebrate the dedication of our students. Each year we feature the stories of some of our high-achieving students, who come from a variety of circumstances. Here is James' story...

My name is James
My name is James Light. I live in the Unley area of Adelaide with my parents and younger sister. I enjoy keeping fit through running and exercising at the gym, reading, computer gaming, and sharing fun times with friends and family.
My experience at OAC
I started studying at OAC during Year 9, after I had struggled to maintain consistent attendance at school for the previous three years due to a fluctuating and often debilitating medical condition. OAC proved to be the ideal solution for me, as it not only provided me with high quality teaching, it kept me connected during those times when my physical condition isolated me.
What I also discovered at OAC were some excellent, caring, and considerate teachers who understood my situation and supported me to achieve results that restored my confidence, and helped me to identify the strengths and skills I could build on to succeed at a high level. After so many uncertain (and often stressful) years, at last I could see the kind of pathway that I could travel on!
I completed the rest of my secondary schooling at OAC, whilst also attending night classes at the Academy of Interactive Entertainment (AIE) to complete Certificates II and III in Information, Digital Media and Technology. The independent study skills developed during this time was another great benefit of studying at OAC.
Today
I graduated from Year 12 last year. The day after I received my SACE results I was offered my first SATAC choice; so am now studying an Honours Degree in IT (Digital Health Systems) at Flinders University. I'm thrilled to now be able to combine my interest in computing with my experience within the health system, to learn how to apply digital technologies to benefit others.
PS My medical condition has also resolved so life is good!
Read other stories here: Student Achievers of 2018