news
Student Achiever - Piper Delbridge
Posted on July 01, 2019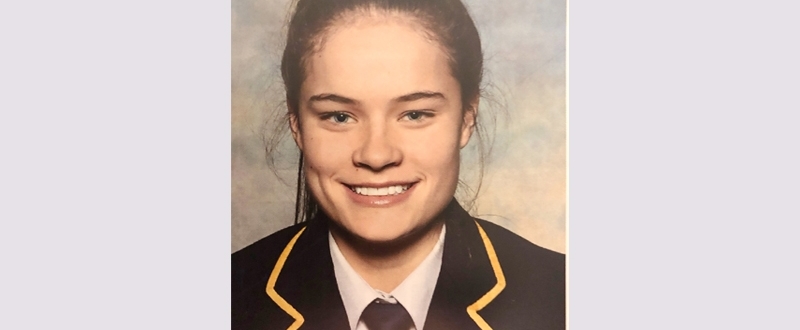 At Open Access College, we acknowledge and celebrate the dedication of our students. Each year we feature the stories of some of our high-achieving students, who come from a variety of circumstances. Here is Piper's story...

My name is Piper.
I am 18 years old, the youngest of 4 siblings and live in Adelaide, South Australia with my parents, brother and my 2 year old Beagiler Ellie. I like all sports but especially netball, I love the ocean and relaxing with friends in my down time.
My experience at OAC...
I began studying at Open Access College in 2018 at the beginning of my year 12, completing Stage 2 Health through the college.
My school didn't have enough students to run it that year, so investigated OAC. I had never heard of OAC beforehand and was quite nervous about attending classes over the internet, however I am now so thankful that I had the opportunity.
I found it a challenge to attend my lesson at the same time each week due to so many other school commitments clashing, however my OAC teacher was so understanding and flexible, always making sure that if I was unable to attend that he would phone me to catch me up on what I had missed.
I really benefited from the experience, it significantly improved my communication skills as I had to engage with complete strangers in an unfamiliar environment. It didn't however take long to adapt because everyone was so friendly and encouraging.
I could not be more appreciative of the ongoing support my teacher Daniel gave me, if it wasn't for his knowledge and supportortive nature I would never have achieved the results I did.
And today...
I successfully completed my SACE, achieving an ATAR of 95.80 and receiving a merit in Health and a A+ in Textile Studies. I will be attending Adelaide University in the second semester to study a Bachelor of Health and Medical Science and then hopefully transfer into Post graduate Medicine. Once I have successfully completed my university I hope to go on and be a Paediatric Urologist.
Read other stories here: Student Achievers of 2018