news
Student Achievers - Samantha May
Posted on December 31, 2019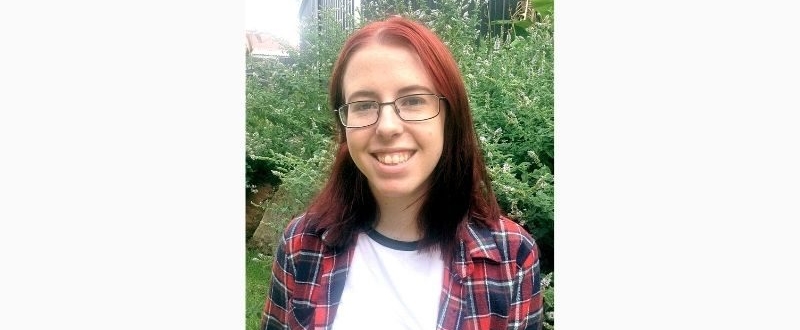 MY NAME IS SAMANTHA.
I am eighteen years old and live with my family of five in Gawler, South Australia.
My interests include music, creative writing, history and politics.

MY EXPERIENCE AT OAC...
I began my schooling with Open Access College a semester into year eleven and continued with them through my year twelve studies. I successfully graduated last year from OAC with great results in English Communications, Society and Culture, Modern History and Psychology.
Through studying with OAC, I developed an independence that would not have been replicated if I continued with the traditional education system. Although I found that little face-to-face contact was challenging, it provided a stable foundation for skills such as self-discipline, time management and motivation. These skills will later assist me with tertiary studies.
A highlight of my experience with OAC would be the supportive relationships I shared with my teachers. Every teacher was incredibly consistent with their communication and assistance, always offering guidance, from assignments to time management.
In particular, I would love to express my deep gratitude for Anna Christo, who was my teacher for years eleven and twelve. Her belief in my potential and constant guidance in my work has led to an accomplished year twelve graduate who has the world at her feet.
AND TODAY...
This year, I am planning to embark on a life-changing adventure as a camp counsellor in the US. Through this, I will travel (something I have always had the yearning to do) as well as build my independence. Who knows what I will do following this adventure? I could end up at University studying political science or travelling the world. All I know is that OAC has given me the perfect platform to begin the rest of my life.