news
Student Achievers - Anna Pickard
Posted on December 31, 2019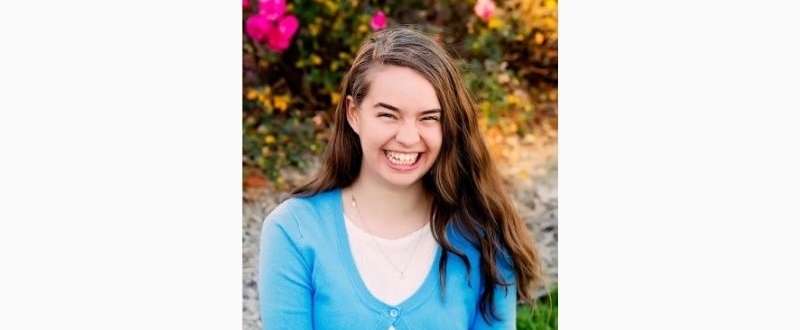 MY NAME IS ANNA.
I am nearly 16. I live in the northern suburbs of Adelaide with my parents, three sisters and one brother.
I enjoy spending time outside with my dog, a Cavalier King Charles called Honey. My hobbies include photography, knitting, and card making.
MY EXPERIENCE AT OAC...
I have had a fantastic experience at OAC.
Before I started, I was home-schooled except for a brief time when I attended a very small school. Since I had never been to high school I was a little bit nervous, but OAC has been amazing since I commenced year 10 full-time in 2017.
My 13 year old sister was diagnosed with Leukemia whilst I was midway through year 10 and my whole life was turned upside down. Things were crazy and nothing was certain. We had to move interstate for her medical treatment, and thanks to OAC I was able to continue my schooling.
Having one constant thing in life during an uncertain time was very helpful for me to cope.
My teachers were amazing, they supported me and helped me achieve my goal which was to complete year 10.
OAC is amazing when your life is hard or something goes wrong, the teachers are supportive and flexible – they want each person to succeed, and they encourage you along the way to success.
PLP in year 10 helped me to formulate goals, try new things, and challenged me to keep growing and succeeding. I have been interstate with my family supporting my sister for 4 months, and I don't know when we will go home.
AND TODAY...
My plan is to compete years 11 and 12 and then my Certificate III in Early Childhood Education and Care. My dream is to work with children that have special needs, and thanks to OAC being flexible, I have already had volunteer experience working in this field.
I am so thankful to OAC for supporting me as I continue my schooling and enabling me to succeed.