news
Student Achievers - Elisabeth Pergoleto
Posted on December 31, 2019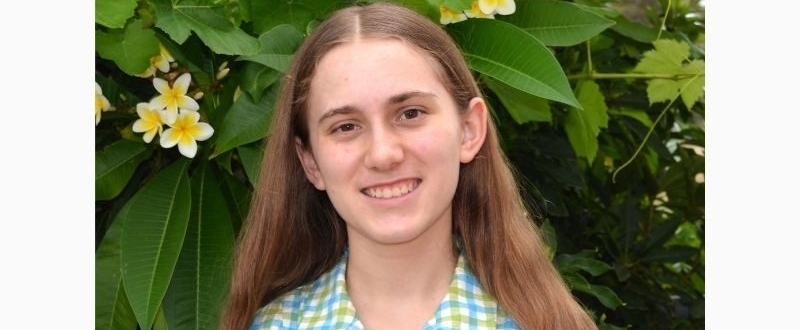 MY NAME IS ELISABETH.
I am 17 years old and I live with my parents, four brothers and one of my two sisters, in a town called Port Augusta. I volunteer at Meals on Wheels in my local community and I am also involved in the Cancer Council's Ambassador Project.

My interests include visual arts, creative writing, cooking and sewing. I also enjoy listening to music, watching movies and having fun outdoors during my free time.
MY EXPERIENCE AT OAC...
I was home-schooled until year 8 when I was given the opportunity to study French and Music through Open Access College. In year 10, I began full time study with OAC. I completed my Stage 1 studies in 2016, working towards my SACE.
Throughout my time at OAC, I have really appreciated the flexible learning environment OAC provides. The flexibility of lesson times, for example, allowed me to continue volunteering at Meals on Wheels, while studying full time. I was also able to participate in activities such as the Education Perfect World Series, a series of global competitions testing students' knowledge in a variety of subjects.
Furthermore, the one-on-one support I have received from my teachers has been very helpful. They have always been approachable should I have a question. They were really invested in helping me to succeed with my studies.
AND TODAY...
Currently, I am beginning my Stage 2 studies with the hope of successfully achieving my SACE.
Whilst I am still undecided as to what path I will choose after finishing year 12, I am looking forward to the challenges ahead.