news
Student Achievers - Mahayla Rose
Posted on December 31, 2019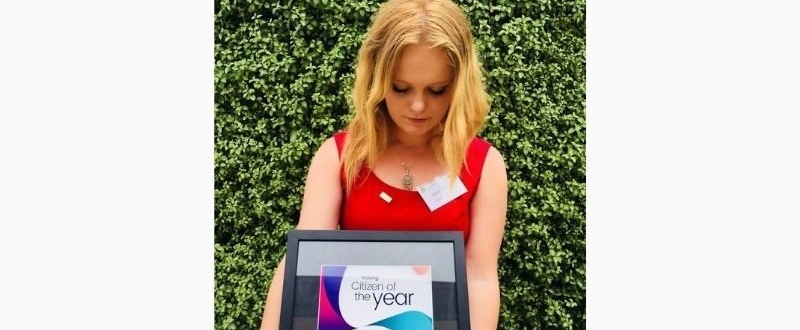 MY NAME IS MAHAYLA.
I'm 17 years old, I live in a small town called Macclesfield in the Adelaide hills.
I was recently awarded the Young Citizen of the Year Award for 2018 and was a baton-bearer for the 2018 Gold Coast Commonwealth Games.
I'm extremely passionate about raising money for cancer research, due to losing my nanna to brain cancer in 2014.
Since then I have been fundraising for cancer and am close to raising a total of $30,000.
MY EXPERIENCE AT OAC...
I began studying OAC in year 7, learning Japanese. The following year I continued Japanese and started music and guitar lessons.
I continued Music into year 9. Year 10 was my first full year with OAC. It was quite stressful at the start, learning to manage homework and lesson schedules. However, throughout the year I learnt to better manage my time, and then began donating my spare time to fundraising for cancer.
I found Stage 1 a lot less stressful once I learnt to work around problems and schedules, and I worked hard to receive the marks I aimed for.
Having the support from my counsellor throughout year 11 was an amazing help. Thanks to him, I was able to kick start the pathway into my future career of becoming a veterinary nurse, by studying my Certificate II in Animal Care.
TODAY...
I'm now in my final year of schooling and studying my Certificate III in Animal Studies, along with the subjects to complete my sace.
I aim to reach my goal of $50,000 raised for cancer by the end of the school year along with my goal to become employed in a veterinary clinic or animal care facility.