news
The Crows Biggest Signing!
Posted on November 05, 2019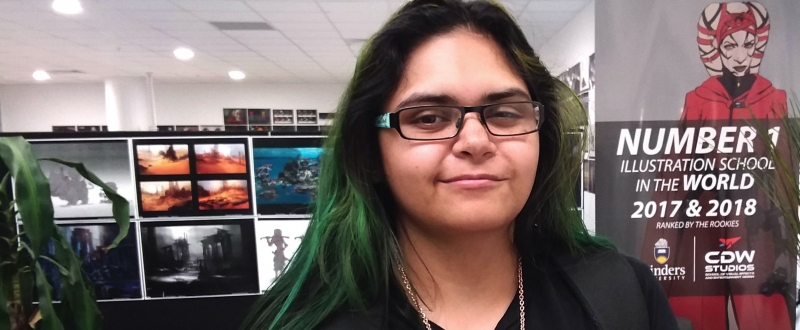 The Crows have scored a coup signing Kiara Karpany Day as their new Indigenous Liaison Cadet.
Kiara who completed her education at OAC is a Ngarrindjeri woman with a passion for animation, gaming and nature. She was featured on the cover of our Student Achievers book this year.
In her first year of a Bachelor of Creative Arts (Visual Effects and Entertainment Design) with Flinders University, Kiara is eager to pursue a career within the media industry, with focus on character design or creation.
As part of this cadetship, Kiara is required to complete 12 weeks of work across a 12 month period.
She will be assisting with the RAP and also get exposure opportunities across the media/marketing department.