news
This year's SALA Exhibition has been a huge success!
Posted on September 01, 2021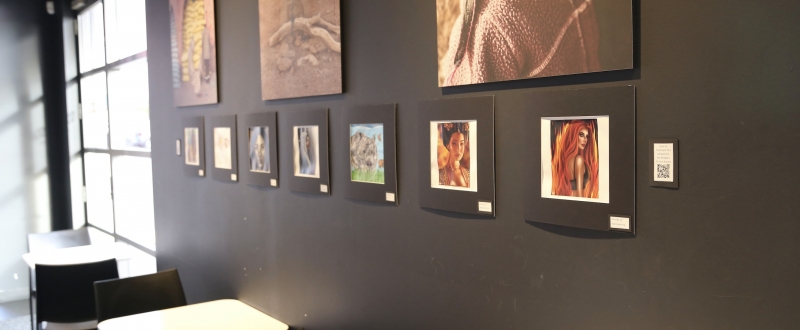 Students in grades 7-12 were invited to submit artworks to suit the theme of 'Tiny Art' to be considered for exhibition. 'Tiny Art' means that all of the artworks were under 20x20cm in size, some were only 3cm tall!

The artworks were on display at Kicco Café in the Marden shopping centre for all of August. It's hard to say exactly how many people viewed these masterpieces, but over 230 votes were received for the People's Choice Award.
Two more prizes were up for grabs; the Kicco's Choice voted on by the staff at Kicco's and the Teacher's Choice voted on by staff at OAC. All prize winners will be announced on our website soon, and each will receive an art supply pack sponsored by Eckersley's Arts & Craft Supplies.