news
World Teachers' Day
Posted on October 29, 2020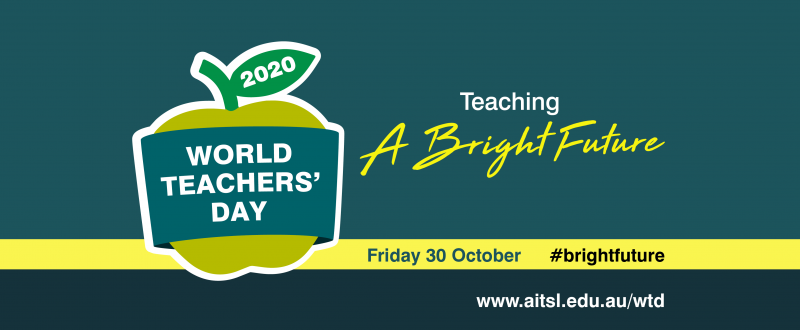 Australia will celebrate and thank the teaching profession on World Teachers' Day - Friday 30 October.
Teachers (with support from parents and carers) have ensured education continues across the country this year, despite major challenges. It's reinforced the significant role teachers play in the lives of children and students, their families and communities.
On Friday 30 October, say a big thank you to teachers and celebrate the bright future of teaching.