news
Years 10-12 Student Opportunity: Maritime Immersion Camp
Posted on April 13, 2023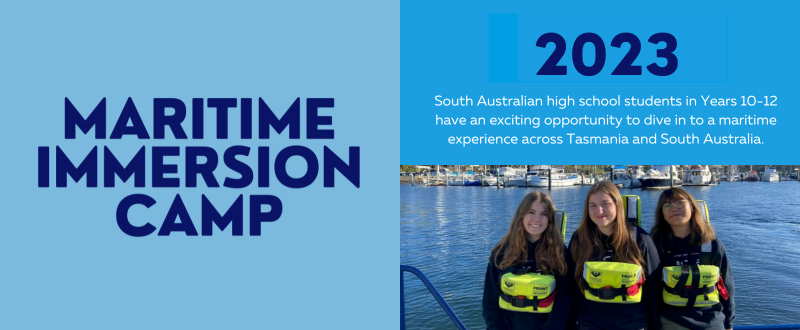 Do you love the water and want to dive into a rewarding maritime career?
Year 10, 11 and 12 students from across South Australia have the exclusive opportunity to set sail for a week -long learning adventure, including four days exploring their future study options at the Australian Maritime College (AMC), our national institute for Maritime education, training and research in Tasmania.
When

Monday 26th June to Friday 30th June 2023
Where
Monday, South Australia
Tuesday to Friday, Tasmania
Who can apply
Year 10, 11 and 12 students – 14 successful applicants
Cost
There is a $100 commitment to pay from public school students, and a $200 commitment to pay from private and independent school students.
Deadline
Applications close Friday 12 May at 5:00pm ACDT
Please apply through this link: Maritime Immersion Camp