news
Young Citizen of the Year Award
Posted on March 28, 2018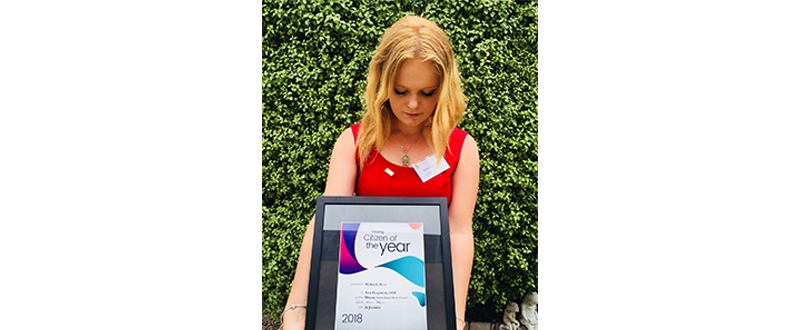 By Mahayla.
I was awarded the 2018 Young Citizen of the Year for all my fundraising efforts over the past few years. This was such an honour and I'm still speechless on regards to being awarded this.
Since starting my fundraising for cancer in March 2016, I've been amazed about how supportive everyone in my community and around me have been. To arrive at the Australia Day awards I was expecting to just be present and congratulate the winners but then when my name was called out as "Young Citizen Of The Year 2018" I was truly shocked. I had no speech prepared, nothing. I was shaking I was so surprised. It was such an amazing experience.
Along with this amazing news I was also a baton bearer for the 2018 Gold Coast Commonwealth Games. This took place on the 21st of February in Hahndorf.