SOTA News
Book and Science Week
Posted on September 03, 2019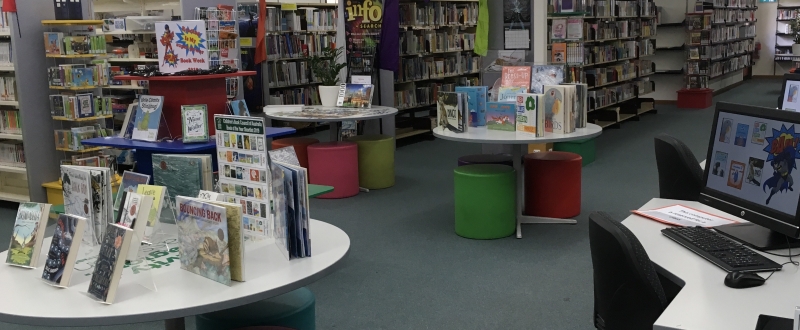 SOTA students participated in various activities during Science Week and Book Week in Term 3.
Science Week:

Reception to year 1 students looked at the planet and the moon. They also did experiments with craters on the moon and balloon rockets and looked at the mars rover and the space station. Reception to year 3 students also made their own rockets!
Year 1 and 2 students explored how rockets work. They experimented with their own balloon rockets and paper rockets.
Year 4, 5, and 6 explored the planets and looked at the sun, moon and earth dance. The students also explored how the moon orbits the earth and the earth orbits the sun.
Coming so soon after the 50th anniversary of the first manned moon landing, the Year 7s explored the science week theme of Destination Moon by looking at the history of successful and unsuccessful moon missions before and after July, 1969. Did you know there were at least 8 soft, unmanned landings on the Moon before Apollo 11, and at least a dozen impacts (intended or otherwise)? These figures are a little fuzzy because, as we discovered in discussing the Cold War and the Race to the Moon, accurate information from the Soviets was more than a little patchy!
Book week:
Reception to year 1 students did activities and experiments with Rainbow Bear. Students did research about bears and they discussed what it would be like if there were no polar bears in the world.
Year 1 and 2 students and teachers enjoyed dressing up and sharing their chosen character's superpower on the Friday of book week.
Year 3 students did superhero activities and read "Noni the Pony Rescues a Joey" and "Tricky's Bad Day".
Year 4, 5, and 6 students read "The All New Must Have Orange 430". Students also examined advertising techniques and the positive and negative factors of advertising.
Librarian, Sue Johnston ran a session for the Year 7s concerning the books nominated for the Children's Book Council of Australia 2019 awards. More great books to read! Participation in Friday's Book Week dress-up was also keen!

To view more photos of book and science week, please click on Photos