SOTA News
Library News
Posted on May 03, 2018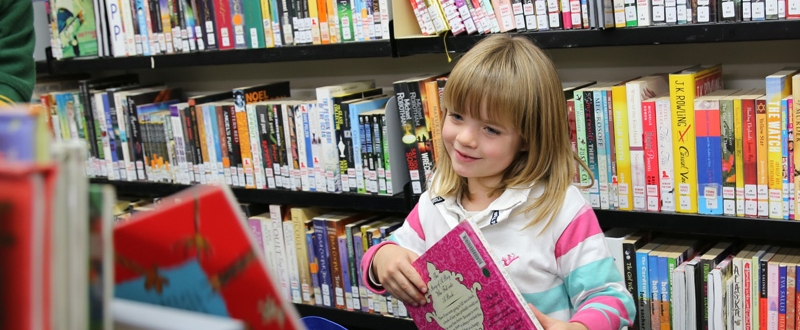 It was great to catch up with so many of you when you visited the library during camp. We hope you enjoyed the opportunity to meet the staff as well as get the chance to choose your own resources and see what else is available when you make your requests eg on Assembly.
Term 2 resources
The term 2 resources requested by teachers have been sent out to students. Some will have arrived and others will be coming out during the term as topics etc are finalised.
National Simultaneous Storytime 2018
Join us on Wednesday 23 May as we participate in National Simultaneous Storytime. We will be on WebEx as part of the large number of people all over Australia reading the same book at the same time. NSS2018's book is Hickory Dickory Dash  More details about this event will be available via the library and class teachers soon.
Premiers Reading Challenge 2018
All students can join in the Premiers Reading Challenge. You will need to read 12 books and fill out the titles on the form to complete the Challenge. The PRC forms have been sent out to all students and extra copies are available at https://www.openaccess.edu.au/about-oac/library Scroll down towards the bottom of the page for extra PRC information as well as the forms.
Please return your completed PRC forms to the library – either by post or by email to [email protected] and keep on reading!
Red Bags
Thank you to the families who have returned resources to Marden they have finished with in the red bags. Please turn the red card around so the Reply Paid option is showing and use the cable tie in the front plastic pocket to secure the bag as it travels around with Australia Post etc.
We are also organising green cards to be used with the bags. The green cards can be used to send resources back to Port Augusta.
Library resources are also available via the OAC website.
As well as the resources we send out there are other resources available via the OAC website under the library link at http://www.openaccess.edu.au/about/library Please let us know if you would like more information about using these resources. We will also be coming on to lessons etc to work with students to use them too.
If you would like to eg, borrow some resources, or red bags please contact us:
Let us know on Assembly each morning
Phone: 1800 882 328 and ask for the Library
Phone: (08) 8309 3620 or (08) 8366 2822
Follow us on Twitter @mardenlibrary
Email:

[email protected]
 Cheers! 
 The Library Team