SOTA News
Library News - August
Posted on August 02, 2018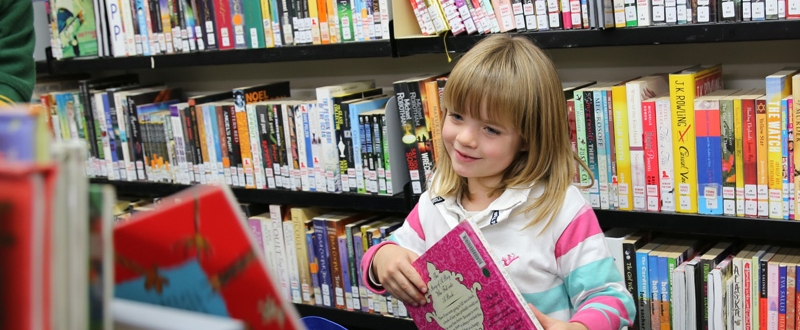 We hope the new term has started well. And, a big welcome to the new students, governesses, supervisors and families. We have appreciated the requests made at Assembly as well as the emails and phone calls to keep you busy with reading and other resources!
Resources for class work for Term 3
The resources the teachers requested have all been sent out to students. Some will have arrived during the holidays and others at the start of term as we needed to wait for a few new items to be delivered as topics were finalised.
Red Bags
Thank you to everyone who has returned resources they have finished with in the red bags. Please turn the red card around so the Reply Paid option is showing and use the cable tie in the front plastic pocket to secure the bag as it travels around with Australia Post etc. We are running a bit short on bags so if you have any spares please send them back with your next set of returns. It is okay to fold them and put them in another red bag to send them back too.
If you are returning items to Pt Augusta you can use the green cards instead.
Premiers Reading Challenge 2018
Well done to those students who have already sent back their PRC forms! We will need all the forms returned to us by the start of September. All students can join in the Challenge. You only need to read 12 books and fill out the titles on the form. The PRC forms have been sent out to all students with their term 3 resources and extra copies are available at https://www.openaccess.edu.au/about-oac/library. Scroll down towards the bottom of the page for extra PRC information as well as the forms.
Certificates and medals will be presented at Get Together in Term 4. Please return your completed PRC forms to the library – either by post or by email to [email protected] and keep on reading!
New resources available via the OAC website
As well as the resources we send out there are other resources available via the OAC website under the library link at http://www.openaccess.edu.au/about/library. To check out the new resources we have added to our collection click on the New Resources button. The JP students have also had a session on how to do this at Assembly so they can show others too! Please let us know if you would like to borrow any of the new resources.
Book Week
It is Book Week term! The theme is Find Your Treasure. There is a variety of work being done in class as well as activities through the library. We usually have Book Week going over more than just a week as there is quite a lot to share and have fun with. More information from the library soon!
If you would like to eg, borrow some resources or red bags please contact us:
Let us know on Assembly each morning
Phone: 1800 882 328 and ask for the Library
Phone: (08) 8309 3620 or (08) 8366 2822
Follow us on Twitter @mardenlibrary
Email:

[email protected]
Cheers! The Library Team