SOTA News
Library News - November
Posted on November 01, 2018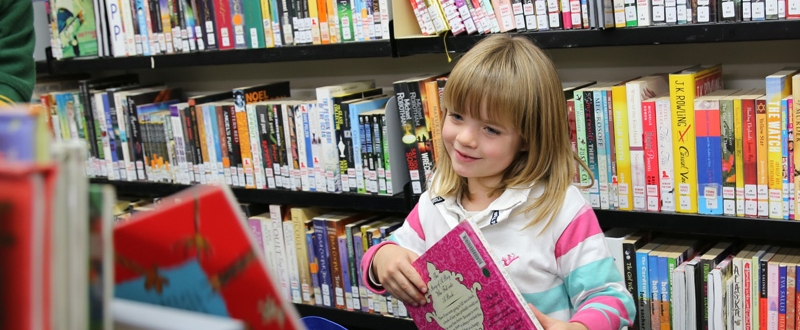 Welcome to the families new to SOTA in Term 4 and hello from the library!
Premier's Reading Challenge.
Well done to those who participated in 2018. When the results are received from PRC we will share the information on an Assembly. Your certificates and medals will be packed and ready to go up to Pt Augusta and will be presented at the Get Together event on Saturday night. We are looking forward to seeing you there.
Lists of resources out from 2018
We are aware classes are continuing for a few more weeks but later in the term we will be emailing lists to everyone of items out from the library. Please keep the resources you need for classes etc until lessons are finished. If you need an updated list after you have sent back items, please let us know and we can send one to you. For those students continuing with us in 2019 you won't need to send back Maths/Science kits or atlases and dictionaries. It is also okay to have resources for use over the holidays too.
We will also give reminders about these on morning assemblies too.
If you have any queries, please contact the library.

Resources for classes in 2019
We will be working with teachers this term to get ready to send out resources to students for Term 1 before school finishes. Each year students receive a new stationery and art pack to use. These will go out with the items requested for term 1.
The library staff enjoy meeting up with you on Assembly each morning and seeing what you have been doing. Keep up the good work. And, all the best for the remainder of the term. We will all be surprised at how quickly the time will fly and it will be Get Together!
If you would like to borrow some resources or have other queries or comments, please contact us:
On Assembly each morning.
Phone: 1800 882 328 and ask for the Library
Phone: (08) 8309 3620 or (08) 8366 2822
Follow us on Twitter @mardenlibrary
Email:

[email protected]
Cheers!

The Library Team