SOTA News
Message from the Head of Campus
Posted on April 05, 2019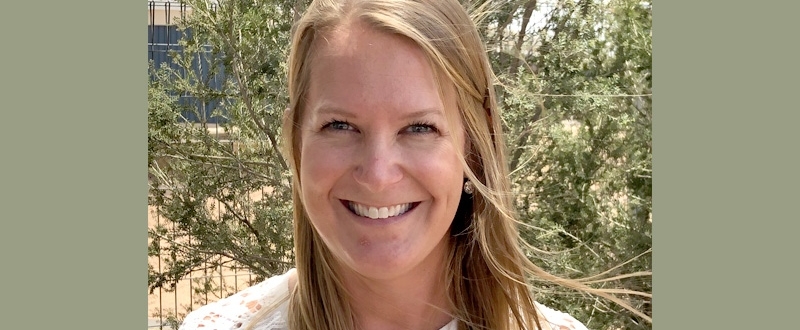 Hello Everyone,
I am extremely excited to be a part of the School of the Air, Open Access College community and I thank all of the families for the warm welcome during Induction Week. I am also very excited to be here in Australia, originally from Ottawa, Ontario, Canada. I bring forward 12 years of educational teaching and leadership experience and I look forward to being a part of the rich education system in South Australia.
I strive to provide all students with an equitable opportunity to learn by inspiring students to discover their unique capacities and individual pathways to success from R-12 and beyond. At the core of my philosophy of educational leadership is a strong held belief that all students can learn. I believe that it is our moral obligation as educators and leaders to support the physical, socio-emotional, and cognitive wellbeing of all students. Throughout my learning journey as an educator and leader, I have had the privilege of supporting student achievement and well-being at both the school and system level. I am committed to creating a culture of engagement by establishing safe and inclusive learning environments that inspire both students and educators to reach their fullest potential.
It is evident that School of the Air, Open Access College offers all students with unique learning opportunities that inspire students to work towards and reach their fullest potential. My experience as a leader has taught me about the importance and need for flexibility and fluidity in an educational environment. In the 21st century, there are complex elements that arise when we consider traditional school settings. Distance education provides multiple opportunities for all students to excel in an online environment for many of our outback families.
I look forward to working and learning with the SOTA community throughout the 2019 school year. I know that it will be a great year for everyone!
Sincerely,
Katie Crombach