SOTA News
Poetry Competition Achievement Award
Posted on July 03, 2019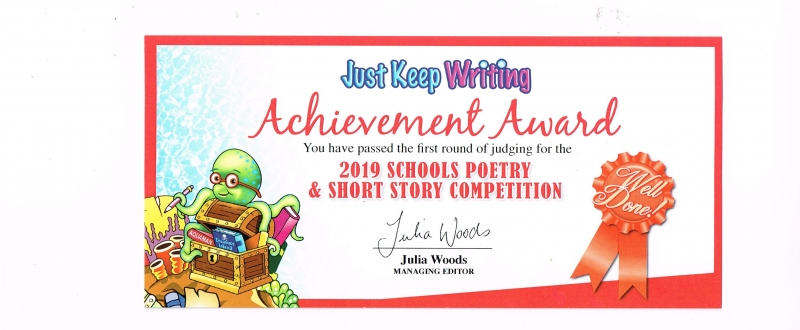 We would like to congratulate Elke on her poetry entry into the '2019 Poetry & Short Story Writing Competition', which is run by 'Write 4 Fun'.
The competition was for short stories of 500 words or less and poems of 16 lines or less.
Elke received an Achievement Award and made it through the first round of judging. Elke's poem will be published in the 2019 Write4fun book.
Please see Elke's poetry entry listed below:
Horses

Horses can be white
Horses can be black
Just as long as you sit on their back.

Horses can muster cattle,
and they can muster sheep
just as long as you let them sleep.

Horses can be calm
Horses can be crazy
They can even just be plain lazy!

It's tough when you hit a drought
No feed for the cattle, not a tree in sight
But all you have do is fight.

Horses love you no matter what
The only thing to do is return the favour
But you always have to pick the right pellet flavour

Elke K., Grade 5
Port Augusta School of the Air