SOTA News
Port Augusta SOTA turns 62
Posted on July 07, 2020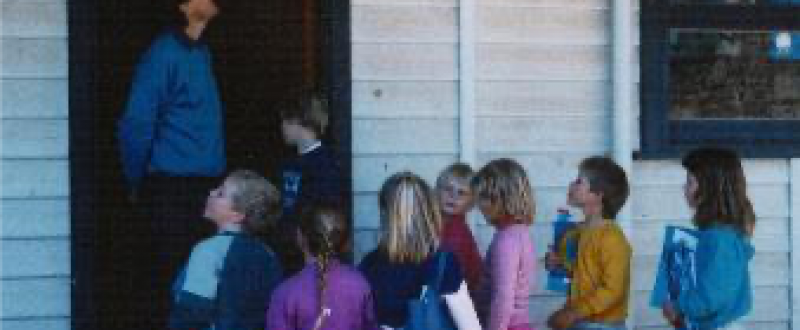 On 7 July 1958, School of the Air made its first broadcast to 29 students in schoolrooms that were over a thousand kilometres apart in outback South Australia. Since the first broadcast by Miss Pat Brown, SOTA has been educating thousands of students.
SOTA celebrated our 62nd anniversary on the last assembly of Term 2. Parents shared their experiences as students of SOTA in the 1980s-90s. We heard two stories from the Rankin family: Before teaching was done regularly by radio, Ryan and his siblings were given books and materials to learn by themselves and with their governesses and parents. Petie, on the other hand, had two radio channels, 5145 and 5845, to tune in to her lessons. Each school day started with morning assembly, and singing of the school song, followed by a couple of lessons, including language. Both Ryan and Petie remembered fondly visits from itinerant teachers and occasional school days in designated footprint locations that kept them engaged with their learning and connected with their SOTA friends and teachers. Frances was a student of the first cohort, to experience learning through the computer and internet which was very slow in the 90s. Like Ryan and Petie, Frances enjoyed camps, excursions and mini-schools. Her fondest memory of SOTA was receiving a parcel of books or stickers in the mail from her teachers.
Whilst SOTA has been moving along with changes in the educational and technological landscapes, it remains as a school, founded by the vision of Adelaide Miethke, to serve the educational needs of children in outback Australia. On SOTA's 62nd anniversary, we celebrate all SOTA students, families, and staff who in their various ways enact and embrace the purpose of SOTA.