SOTA News
School Experience Week 2019
Posted on July 03, 2019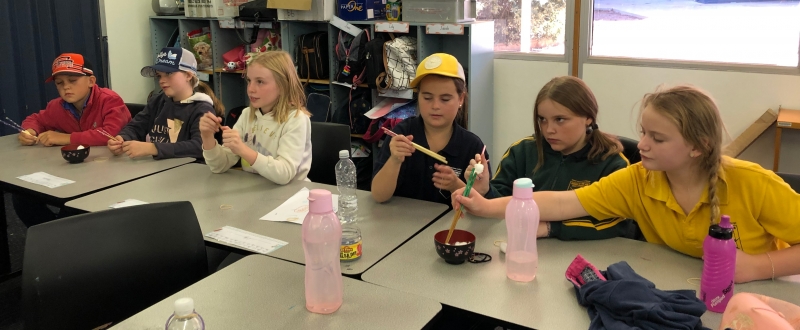 Students participated in an action packed week full of learning during School Experience Week (SEW) this term in Port Augusta.
Students participated in face-to-face lessons with their class teachers and itinerant teachers throughout each day. They also visited the Augusta Park Primary School Library as well as the gym throughout the week.
The Japanese language teachers were also onsite to teach language classes in a face-to-face setting. The students enjoyed learning how to write their name in Japanese on their name tags as well as practice the colours in Japanese.
Students also participated in an art lesson with Eloise as they experienced how to blend colours in a beautiful landscape picture. We have many artists at SOTA! Year 3, 5 and 7 students also completed NAPLAN over three days during SEW.
Students also participated in a variety of excursions during SEW. Students went to the Arid Lands Botanic Gardens where they explored different native plants to Australia and the history of the plants being used for a range of reasons (medical, food, construction, etc.).
Students also went on an excursion to Wadlata – The Tunnel of Time. On this excursion students learned about the history of Port Augusta and the Outback through an interactive walk, with artefacts and other real life items in order to develop a greater understanding of the importance of history.
Perhaps the most exciting aspect of SEW was the "All Around the World" Social Disco which took place in the Augusta Park Primary School Gym. James R. and Ruby N. won the best costume award and Ryder took home the bragging rights as the limbo champion. All students had a blast!
We are already looking forward to next year's SEW!