SOTA News
Sculpture Workshop at Blinman
Posted on October 17, 2018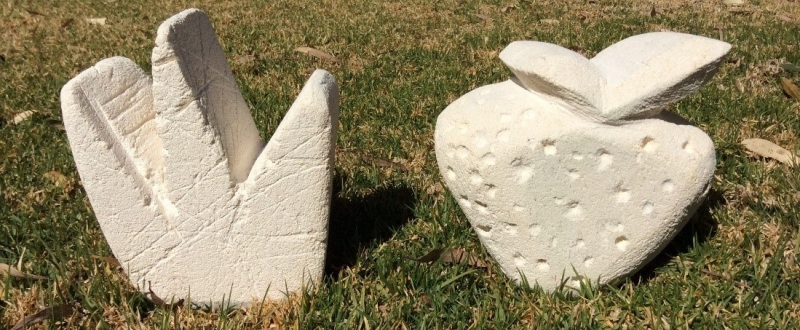 On Tuesday, 18th September, several SOTA students met at Blinman, just north of the Flinders Ranges National Park and 220 km north-east of Port Augusta, to participate in a sculpture workshop led by Adelaide sculptor Jason Milanovic. Tables and materials were set up adjacent to the Blinman Hall, where the Artists of the Ranges exhibition was in full swing, so all the students were also able to see the work of many leading, local artists.
After a brief introduction from Jason, our budding sculptors started to transform their limestone blocks into artworks. Subject choices included animals, cars and abstracts. A succession of tools were used as finer and finer details were added to the sculpted works and all of the students (and some accompanying governesses) were overjoyed with the excellence of the sculpture they were able to fashion by the end of the session.
Thank you to Jason for travelling to Blinman to introduce the art of sculpture to SOTA students. Thank you to Lisa McIntosh of Gum Creek Station for coordinating this wonderful opportunity for so many of our students to collaborate with a celebrated South Australian artist.