SOTA News
SEESAW by Miss Rachael
Posted on June 13, 2018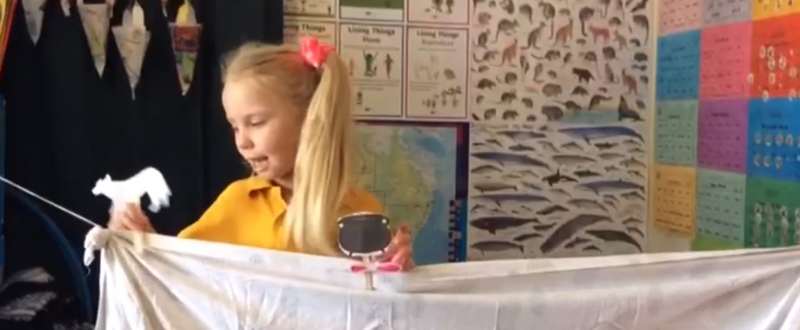 All SOTA classes are now using Seesaw to share work, gather resources and allow our students to communicate. I have really loved over the last two terms seeing how my students have begun to use it as a tool to best show case their work and communicate with their peers. By using Seesaw students have been able to access resources independently and view them multiple times allowing students to return to the source for clarification if they need it.
I have been able to see students, especially in my Year 7 class, use this to show what they are interested in; such as when they have uploaded photos, including news articles, that they would like to share with their class mates. This has begun discussions lead by the students about things that they care about. It has been great to see them share, discuss and communicate with their peers independently.
In my Year 6s class, students have been able to create questions on Seesaw that can then be shared, and have their peers answer these problems. They have also been asking to share work that they are proud of, which allows the rest of the students in the class to comment and be inspired by their work. I have really enjoyed how my students encourage each other, and complement each other's work.
Even students as young as Miss Frankie's Year 2s have been able to create investigation challenges and questions that they send to their teacher or their peers, to begin communication.
In Miss Sunners' class, even our youngest students have been able to upload a mammoth amount their reading, so that she can see how each student is going.
I think that the ease of uploading allows students to independently record, edit and upload their own work and is a really great tool for us to use in our classrooms.