SOTA News
Thanks for joining us for School Experience Week
Posted on June 04, 2018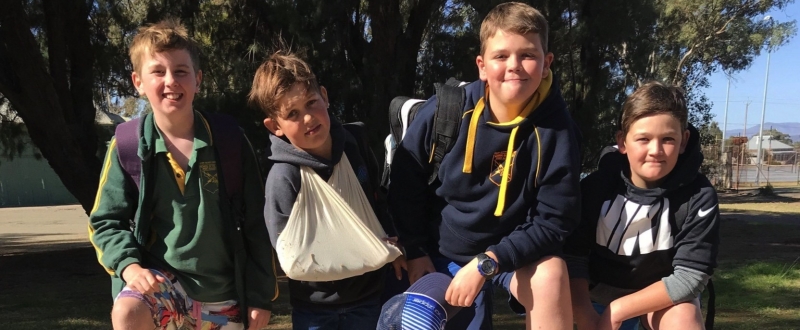 Term 2 Week 3 saw the holding of the 2018 SOTA School Experience Week, which allowed our students to spend time in an environment that will be a part of their later schooling.
Lachy, Corey, Lucy P and Jessica helped cook the opening night BBQ which was well attended by families.
Thirteen sessions of class time were programmed along with some sport sessions in the APPS gym.
The Solar Energy Project was enthusiastically undertaken on Wednesday afternoon where students were presented with finding solutions to future world energy problems.
The Year 7 students were able to undertake some time in the Science lab at PASS before walking to Cinema Augusta to rejoin their peers to watch Sherlock Gnomes.
Staff and supervisors attended Anne Murrie`s Speech PD and Sue Light from Remote Scouts was present to catch up with interested families.
The Japanese language teachers from OAC were present for most of the week and conducted some successful lessons including sashimi making. The Year 3, 5, and 7`s undertook NAPLAN spread over three of the days.
Evening activities saw the above-mentioned BBQ (Monday) and the grand finale DES disco with the theme of Pajama Party (Thursday).
Many of the parents were involved in ICPA activities including the annual state conference that was held at the end of a packed week. The absolute highlight of the week was the SOTA 60th Birthday celebrations held mid-week. Many people from past and present SOTA gathered to mark this incredible milestone.
The ICPA State Conference ended the week and saw our students sing the SOTA Song at the start of the day. Then it was back to SOTA for some time with technology courtesy of Telstra and an afternoon with the Itinerant Teachers.