news
Senior Hoodies available now!
Posted on June 03, 2022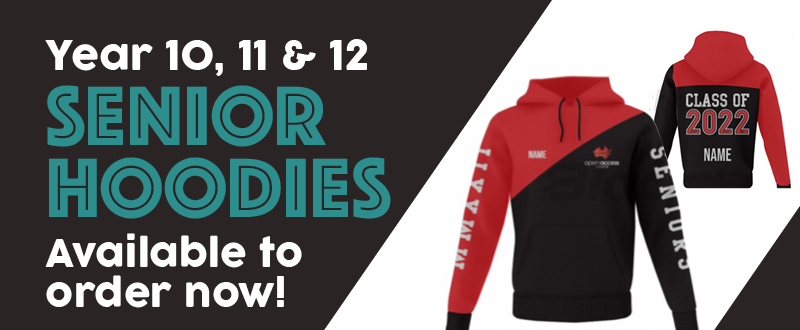 Our senior jumpers for years 10, 11 and 12 are now available to order!
The cut off is midnight of 23 June so place your order now:
Sizing information can be found on the ordering page at the link above. Once we receive all orders, manufacturing and postage will take up to 8 weeks.
There will be no late orders - so make sure you get your order in by midnight 23 June.
If you have any questions please contact Laurence.May942@schools.sa.edu.au