news
Senior Jumpers - vote for your favourite design!
Posted on May 10, 2022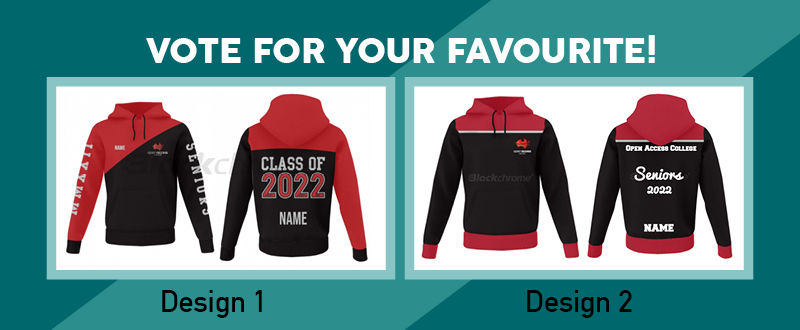 If you are in year 10, 11 or 12, you are invited to vote for your favourite Senior Jumper design.
Voting closes Thursday 19 May, so be quick if you want to have a say!
Once we have a winner, jumpers will be available for sale for students in years 10, 11 and 12.
(Be logged into your LearnLink account to submit your vote - ie, log into your @schools.sa.edu.au email.)