news
Senior Jumpers - vote for your favourite design!
Posted on April 01, 2022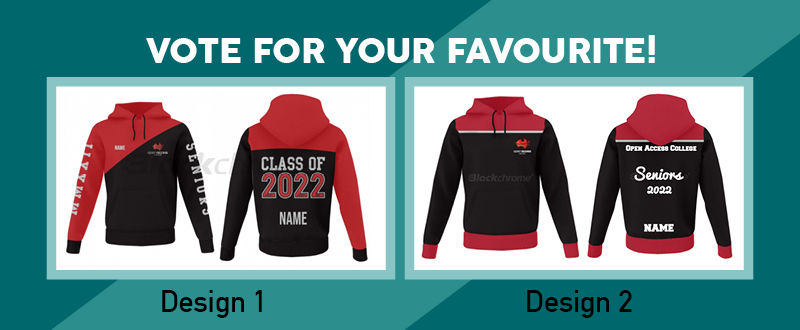 VOTING NOW CLOSED!
Thank you to all students who voted for their favourite Senior Jumper design, the winner will be announced soon, and you will be able to order a jumper very shortly!
Senior jumpers will be available for year 10 , 11, and 12 students.